Taking Submissions: In The Air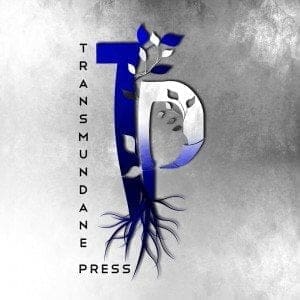 Deadline: June 15th, 2018
Payment: $10-20 and a contributor's copy
DEADLINE: 15 JUNE 2018
AIR surrounds us.
Invisible but everywhere, AIR can be gentle and playful spirit, or an aggressive and destructive force.
Winds lift and move water, driving the storms and waves that irrigate crops and shape shorelines.
The breeze can transport seeds, fertilizing the earth and spreading life in its wake.
AIR feeds fire, gives life to its burning creativity.
Our words and music vibrate within AIR; its gusts allow our species to communicate and sing with one and other.
AIR fills the spaces within our lives, it is the element that whispers dreams and lets the world dance.
TRANSMUNDANE PRESS is searching for stories centered on and about AIR for the next anthology in our series focusing on the classic alchemic elements, EARTH, AIR, FIRE, and WATER.
We enjoy reading well-crafted fantasy, horror, erotic, and science fiction tales, and we're looking for authors with clean, heavily-edited writing to showcase alongside our established contributors.
Let your imagination squall and launch you IN THE AIR.
We're only accepting 30-40 stories for this anthology.
SUBMISSION GUIDELINES:
Send stories that are heavily edited and ready for us to read.
These must be original pieces for first-time publication.
Limit of two submissions per person, if you have more, make a note of it in your email, and we'll ask if we're interested.
WORD COUNT:  between 3,000 and 7,000 words.
FORMATTING:
Your submissions must be in 12 point, Times New Roman font, double-spaced with page numbers.
We like headers in the top right corner with your last name and page numbers so that your work can't get jumbled up.
A title page with author information: address, e-mail, phone number, word count, a brief author bio, and your platform links.
SUBMITTING THE FILE: word doc, docX, or RTF to [email protected].  Your submission file should be saved as AIR_LAST NAME_STORY TITLE so we can easily find your work during the consideration and editing process. (example: AIR_SMITH_THE JUMP)
RATE OF PAY: $10-20, depending on length, and author copies: one physical and one electronic.
PUBLICATION DATE: WINTER 2018/2019
FORMATS OF PUBLICATION: trade paperbacks, limited edition hard cover, e-book, and .pdf versions will be available through Amazon and at transmundanepress.com.
MARKETING INFO: Transmundane Press hosts a lot of marketing opportunities for authors involved with our publications, such as giveaways, author interviews, and blog tours, etc.  We encourage our authors to maintain an active social media presence as well as a website to help promote themselves and the publication.  We are also open to your ideas and suggestions to help get the word out about this exciting publication.
Good luck!  We can't wait to read your work.
Via: Transmundane Press.
About the Author
Latest Posts
Stuart Conover is a father, husband, published author, blogger, geek, entrepreneur, horror fanatic, and runs a few websites including Horror Tree!