Taking Submissions Folk Horror (Early Listing)
July 1, 2022

-

July 2, 2022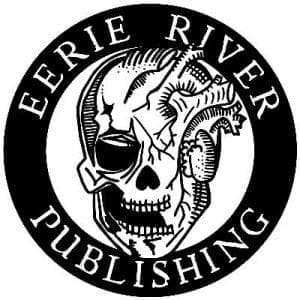 Submission Window: May 1st – July 1st, 2022
Payment: ¢1 per word CAD after approved edits – up to $70 CAD
Theme: Folk Horror
Welcome to our folk horror series!
We are searching for stories that fall into the theme of Folk Horror.
​
Theme: Give me your rituals, your sacrifices. Give me your isolated communities and their backwards practices. Give me your old or forgotten gods and the creatures that men fear to speak of above a whisper. Give me idols, pagan practices, and harvest festivals. Think movies like The Apostle, Wicker Man, Midsommar, The Ritual, and Kill List.
Stories do not have to be set in modern day, or in our reality, but any fantasy submissions must be dark fantasy with an emphasis on the dark elements, and must have the intention to unsettle the readers.
We're looking for stories that explore the dark side of human nature in interesting and foreboding settings. In folk horror, setting is just as important as characters. We want stories dripping with atmosphere. Transport us, and give us a front row seat to your nightmares.
​
Please do not send stories with rape, gore for gore's sake, or torturous adult content. Do not send stories that promote discrimination or hate speech. The editor for this anthology prefers to be creeped out, not grossed out.
​
With this call we are hoping to create two fantastic volumes, comprising of approximately 60k –  70k per book. Our goal is to make this a running series, so please send your best and make sure to support us by liking and sharing when you can. 
​
​​Word count: 2000 – 7000 (Some wiggle room allowed – please let us know on the form, no need to email)
​
Payment: Flat rate payment ¢1 per word CAD after approved edits – up to $70 CAD
Reprints? No
​
Multiple Submission? No 💀 Only one submission per author per – UNLESS you are a patron member. Members will be able to submit two stories for this call.
​
Patron Member Bonuses – You will be able to submit one week early and a one week extension. You will also be allowed to submit TWO stories for this call!
​
​
Formatting: 
Please use 12 pt Times New Roman, 1.5 line spacing, set auto-indent new paragraphs.

Add the story title to the top of the manuscript.

Do not include your name or email in the manuscript. These stories will be read "blind" by our reading team.

Title your manuscript "Title of Story – Theme"  example "The Ruin – Earth"

Please make sure the title of the story and the title on the manuscript match.
​
How to submit? Submit via the FORM – Which will open on MAY 1ST
IF you have issues with the form, please email your manuscript to NEW EMAIL COMING 🙂
Title your email the same as the manuscript
​
What we are looking for: Unique, clever, and terrifying stories. Well-written relatable characters with flaws and real dialogue. Take us on a journey and scare the sh*t out of us while doing it. 
​
What we are not looking for: Reprint, erotica (some sex is fine, just not all of it), rape, animal abuse (kill the dog, but don't f* it).
​
Curated by Holley Cornetto
SUBMISSION GUIDELINES
Remember to read the submission guidelines in full.
Failure to comply could result in your submission being rejected or sent back for correction. At this time we are only accepting manuscripts in English.
Word count requirements, themes, and deadline dates are detailed against each submission call.
Submitting your work
From this point forward we will be accepting submissions via form documents only. Please review each call out and use the link provided in the button or wording, to direct you to the correct form. You will complete the questions and upload the manuscript directly. Double check your email before you send it. If this is wrong we have no way of contacting you.
​
Formatting your manuscript – Blind reading
All manuscripts must be in .doc/.docx format. PDF's will not be read.
Unless specified please do not include your name or any identifying information on the manuscript itself as we are reading these stories blind.
​
Our standard manuscript format request
Font: Times New Roman 12 point
Spacing: 1.5 line spaced. Indent new paragraphs or set formatting to do this.
Spelling: American English
​
Rights
Unless specified on the contract we ask for Exclusive First Worldwide Publication and Electronic Rights for twelve months, and non-exclusive rights thereafter. Audiobook have non-exclusive rights for as long as there is a demand for the audiobook.
​
Compensation
Paid via PayPal – see details in listing
​
Via: Eerie River Publishing.
About the Author
Latest Posts
Stuart Conover is a father, husband, published author, blogger, geek, entrepreneur, horror fanatic, and runs a few websites including Horror Tree!