Taking Submissions: Dogbumps Academy of Wayward Wixards
November 1, 2020

-

November 2, 2020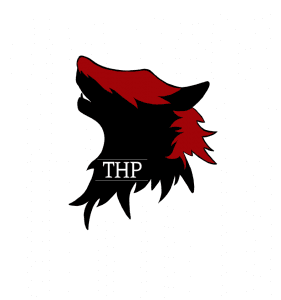 Deadline: November 1st, 2020
Payment: $10
Theme: A school of magic that accepts, promotes, and celebrates diversity. We want characters of racial, disability, gender, and sexuality diversity in this anthology. It doesn't matter where your Dogbumps location is, and you can name the teachers and schoolmaster what you will.
Note: Reprints welcome
Editor: Jonathan W. Thurston
Word count: 2,500-8,000; a little above and a little below will be acceptable
"Welcome to Dogbumps Academy of Wayward Wixards. We have locations across the globe and maybe even multiple in your country. We take in all types: Latinx, trans, disabled, lesbian, black, gay, etc. We are pleased to have you enrolled at our school and even more pleased to give you, whom society has deemed 'lesser,' a place where you can be celebrated just as you are."
Wayward (adj):  difficult to control or predict because of unusual or perverse behavior
Hell no, we won't be controlled. Or silenced.
It's time for a school of magic that accepts, promotes, and celebrates diversity. We want characters of racial, disability, gender, and sexuality diversity in this anthology. It doesn't matter where your Dogbumps location is, and you can name the teachers and schoolmaster what you will.
The genre or type of narrative is completely up to you. Whether spell students are trying to research a forgotten curse or the alchemy instructor is exploring polyamory with two non-witches outside the school, it's up to you!
The rating of this anthology can go up to R, but nothing X or higher. So basically, no explicitly described sexual scenes although sex can happen. We don't want this to be an erotic book.
Also, watch that you don't use any copyrighted characters, names, places, spells, or ideas in your story!
World notes:
The school is called Dogbumps Academy of Wayward Witches and Wizards.
The school only caters to minorities in one form or fashion.
The Grand Mixter of the whole Academy is Grand Mixter Silva Greaves.
The four houses of Dogbumps are Danimane (red and black with a wolf), Sorafeng (green and yellow with a weasel), Azenhuff (blue and pink with a unicorn), and Mallemaw (orange and purple with a bull)
Houses are assigned the first year, but people can switch houses any time and as much as they want after. The houses do not have specific characteristics officially, but your school might have similar students naturally grouping together in a house so that a house might have a stereotype at your specific location.
The stories might take place in the present. No historical works (for this volume anyway).
People get their acceptance letter to Dogbumps when they reach age 18, and it goes on for four to seven years, depending on what kind of degree the student wants. It's meant to be a form of college rather than high school.
We will NOT accept:
Racism, sexism, ableism, transphobia, homophobia, or any other discrimination presented in a positive light.
Pedophilia presented in a positive light.
Rape, torture, dubious consent, forced seduction presented in a positive light.
Snuff or Necrophilia presented in a positive light.
If you are in doubt, ASK. Better to ask then to get a straight up rejection! If you are unsure, just shoot me an email at [email protected]. (restrictions borrowed from Voice: https://t.co/MWykJ6RY36)
You can submit up to three stories, but we will only accept one per author (if any).
Reprints are fine, but you have to own full permission of the work in order for us to consider it.
We will not accept simultaneous submissions.
Payment: Authors will receive 10 USD per story.
We will inform all authors regarding decisions within a week or two after the deadline.
Via: Thurston Howl Publications's Submittable.
About the Author
Latest Posts
Stuart Conover is a father, husband, published author, blogger, geek, entrepreneur, horror fanatic, and runs a few websites including Horror Tree!