Taking Submissions: Breaking Bizarro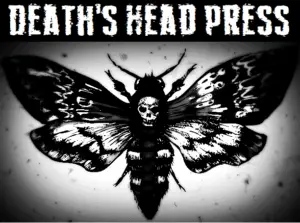 Deadline: March 31st, 2019
Payment: $10 and a contributor's copy
Death's Head Press will be accepting submissions for Breaking Bizarro, an anthology of weirdness, starting December 1, 2018 through March 31, 2019
Have you watched Eraserhead? Have you read The Breast by Philip Roth? These things are WEIRD! Bizarro is a genre that thrives on absurdity and satire and often grotesqueness. It's surreal and imaginative. Breaking Bizarro will scream weirdness to its readers. We predict an instant cult classic here!
What we're looking for:
Death's Head Press is seeking short stories between 3,000 to 8,000 words.
The short stories MUST BE BIZARRO FICTION. If you're unsure what that means, look it up. Or read pretty much anything by Carlton Mellick III or Danger Slater.
We will only accept one submission per author for this anthology. So, send us your best! Simultaneous submissions are fine, but let us know if another publisher picks up your story before us.
We are not scared away by graphic content. Although, this anthology does not necessarily require such content. Whatever it is, make it weird!
How to submit:
Email your submission to [email protected] with the Subject line reading BREAKING BIZARRO ANTHOLOGY.
Consider the body of your email the cover letter. Give us a brief description of your work (3-6 sentences), list any previous published works, and tell us any relevant information about yourself.
Attach your entire manuscript to the email in .doc, .docx, or .rtf formats.
Use 12 pt font in Times New Roman.
Your author name, email address, book title, and word count should appear on the first page of your manuscript. All subsequent pages should have your name, title, and page number in the header.
Get your work as clean of grammatical errors as possible. We don't expect a perfect manuscript, but if it is riddled with one mistake after another, then we're unlikely to accept it.
Payment for this anthology will be $10 and a contributor paperback copy.
*Due to the graphic themes of our publications, and possible legalities, we ask that potential authors be 18 years-of-age and older.
*Reprints may be accepted on a limited basis. Basically, if you're sending us a reprint it needs to be damn good and not under contract anywhere else.
*Be respectful. We're a new press and still ironing out the wrinkles. Sending us nasty emails instead of politely asking us questions is a good way to never find your way into our books.
Via: Death Head's Press.
About the Author
Latest Posts
Stuart Conover is a father, husband, published author, blogger, geek, entrepreneur, horror fanatic, and runs a few websites including Horror Tree!