Taking Submissions: Afrofuturism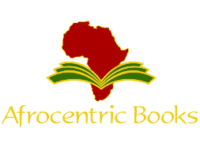 Deadline: September 30th, 2017
Payment: 1 cent per word
Afrocentric Books is taking submissions for a futurism anthology.
Futurism is a broad umbrella, encompassing many elements of science fiction and fantasy. For this anthology, we are most interested in science fiction. Time travel, space travel, cultures far advanced from our own. This world, other worlds, space stations, the setting doesn't matter.
We want adult science fiction stories in diverse settings, featuring diverse people. The "in the future all people are a uniform color of café au lait" trope does not interest us. While it is not necessary for you to describe the physical features of all your characters, we do want to know that one of your main characters is of indigenous African descent. Please read our general submission guidelines prior to submitting.
1,000-7,500 words, although we'll consider pieces that fall outside those parameters on a case-by-case basis. Multiple and simultaneous submissions ok. No reprints.
If accepted, pay is 1 cent per word. The deadline for submissions is September 30, 2017.
Submit here.
Via: Afrocentric Books.
About the Author
Latest Posts
Stuart Conover is a father, husband, published author, blogger, geek, entrepreneur, horror fanatic, and runs a few websites including Horror Tree!