Darklit Press Is Open For Novels And Novellas!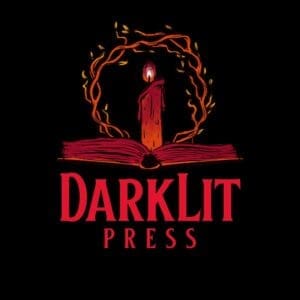 Deadline: April 1st, 2023
Payment: Royalties
Theme: Dark and speculative fiction
WE ARE OPEN TO NOVELLA & NOVEL SUBMISSIONS FOR 2024 PUBLICATION
Firstly, we want to take this opportunity to thank you for considering us to represent you and your work. Secondly, take the time to look through our site before contacting us. Make sure we are a good fit for your writing. We are a small press publishing company that specializes in dark and speculative fiction. Don't waste your valuable time and energy on pitching a book that doesn't meet the expectations of our readership.
Although, We are not always open for submissions, Andrew still loves to hear pitches. Feel free to message him directly on social media or email us using this contact form.
WHAT WE'RE LOOKING FOR
Novellas and novels that fit under the umbrella of dark and speculative fiction. Our readers often want to be transported to a different world or reality where they can escape from their everyday lives. They may be looking for a sense of adventure, excitement, or thrills, and want to be taken on a journey that pushes the boundaries of their imagination. These readers often crave complex and well-developed characters and plot lines, and appreciate books that explore deep, thought-provoking themes. Additionally, readers of dark and speculative fiction often enjoy a level of uncertainty or unpredictability, and want to be surprised by twists and turns in the story. They may also appreciate a sense of darkness or edginess in the themes and tone of the book. If you think your work meets the expectations of our readers, submit your work using the guidelines below.
OUR PEOPLE ARE OUR PASSION
Being able to work well in a team environment is an important quality for authors to have. It means that they are able to collaborate with others, share ideas, and provide constructive feedback in a way that is respectful and supportive. Working well in a team also involves being able to communicate effectively, being open to new perspectives, and being able to compromise when necessary. When authors are able to work well in a team, it can lead to a more positive and productive working environment, and can help them to build their platforms and improve their craft. This is why it's important to us that our authors are able to work well in a team environment. If you are an author who values collaboration and is able to work effectively with others, we may be a good fit for you.
OUR MISSION
Championing the work of emerging and diverse authors means promoting and supporting the writing of authors who are just starting out in their careers or who are underrepresented in the literary world. This can involve providing opportunities for these authors to publish their work, offering them resources and support to help them develop their craft, and helping to raise awareness of their writing. Providing a supportive and collaborative environment means creating a space where authors feel welcome and valued, and where they can work with others in a positive and constructive manner. This can involve fostering a sense of community and providing resources such as writing workshops or writing groups. Our goal is to create meaningful connections between writers and readers and to make a lasting impact on dark and speculative fiction. We believe that by promoting and supporting the work of emerging and diverse authors, we can help to enrich the literary landscape and bring new and exciting voices to the forefront.
What to Expect
Part of what we do is help authors with their platform within their means. We might offer suggestions about how we can optimize your visibility on Amazon, Goodreads, and BookBub. help get a newsletter up and going or assist you with an author website. It is at no cost to you other than your time. Generally we have the tools or know of free options to get you started. When we say, within your means, it is just to say that we are your partner in this and that we won't ask you to spend money or waste time you don't have. Our platform is at your disposal as we move forward.
Guidelines
We only accept submissions via email. Please send your manuscript as a Word document attachment to [email protected].
Please include a short bio and links to your social media pages, newsletter and/or website.
We accept submissions of full-length novels, novellas, and short story collections in the dark and speculative fiction genres.
We do not accept erotica, romance, poetry, non-fiction, or children's literature at this time.
Your manuscript should be complete and edited to the best of your ability. We will only consider unpublished works.
Please include a brief synopsis and comps. of your work. Check out our recent announcements for inspiration.
We will only consider one submission per author at a time. If you have multiple works that you would like to submit, please wait until we have responded to your first submission before sending more.
We aim to respond to all submissions within three months. If you have not heard back from us within this time frame, please assume that we are unable to consider your work at this time.
We do accept simultaneous submissions. If your work is accepted elsewhere, please let us know as soon as possible.
By submitting your work to us, you confirm that it is your original creation and that it does not infringe upon the rights of any other party.
Again, THANK YOU for taking the time to read through our guidelines and submit your work. We are extremely excited for what horrors await us. TIME TO WORK!
Via: Dark Lit Press.
About the Author
Latest Posts
Stuart Conover is a father, husband, published author, blogger, geek, entrepreneur, horror fanatic, and runs a few websites including Horror Tree!