Trembling With Fear 06/14/20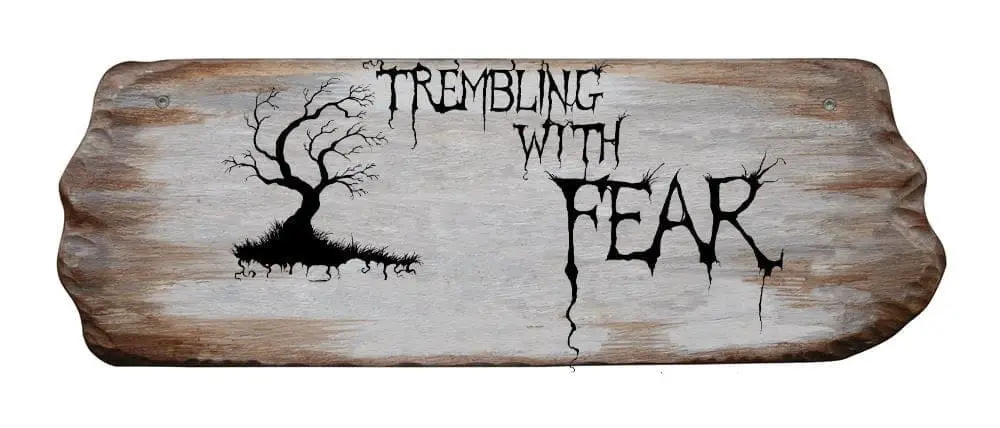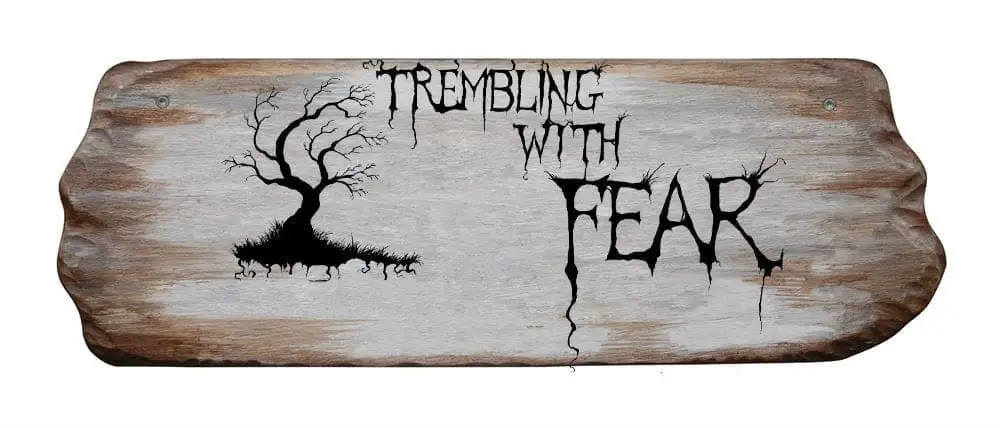 This bit is going to stay here until the pandemic is over. Thank you to all keyworkers who continue to keep us going during the pandemic. As the UK and Europe moves out of lockdown, I really hope that eventually we can get some sort of normal going around the world.
Five weeks to go! Having continued to go into work, mainly to rebuild and order my library, I find I am now looking forward to the summer holidays! Strange that I would say that during the lockdown but my workload during the day has continually been solid and my writing load in the evening equally so. I must admit I am tired but I've just come to the end of a long stint getting my latest novel ready to submit – the last stage being the deletion of overused words. It is however, a horrible feeling seeing your word count go down as you delete all these! I don't know whether I killed them all but I gave it a good go. Hopefully, I'll get to the stage where I don't use such words in the first place! This is one of the places where beta readers are worth their weight in gold as having that distance from your work, they spot overuse immediately.
This week's Trembling With Fear starts with Irritable Bird Syndrome by Christian McCulloch.  This is a story somewhat different to our usual horrors. In fact, it is not so much a horror story, as an eco-commentary. Will we be missed if we're not here on the planet? I think we have part of that answer as on walks during the lockdown we saw nature reclaiming its world. The birds sang louder, the animals ventured further, the waters were clearer. Would it be a horror story if the human race disappeared? Going by what crept out, probably not in those terms. A pity we can't adapt our 'new normal' to retain that more peaceful aspect. In terms of writing skill, this author created some wonderful imagery, in particular with his use of the sense of sound. He doesn't just use it to build the setting, but also to deal with the fundamental issue of man's inability to listen.
Kiss it Better by Jack Deel is works really well with its second person POV. Direct, sympathetic, supportive even – or is it?
Spring by G.A. Miller sets the scene perfectly in its description of life using all the senses. With this one, you could actually change the last line to reflect those first weeks of lockdown – eerily prescient.
The New Boyfriend by James Bates is another drabble relying on the last line to twist the direction of the story and make you look at it in another light. In such a small form, this sort of misdirection is often key.
Take care
Steph
Whew, what a week. 
I ended up finding a couple of errors on the site. The contact form was 'working' but not displaying the box around where you can type and was very confusing. This has been fixed. Secondly, it was pointed out that post author names aren't showing up on the main page (though are in individual posts.) There isn't (currently) a setting in the theme to fix that but will be in an upcoming upgrade. If time permits (hah! time?) I'll try to code this in as we want to support our writers as much as possible by making it as clearly visible as we can as to who worked on what.
Next on the list, new swag! We've recently added a new shirt and new tote to our store. These both feature the new site logo. We'll likely be adding a hoodie and potentially a few other items down the line as well. 
As for Trembling With Fear? We're almost fully caught up on reading and, as always, are open to more drabble, Unholy Trinities, and Serials! (Shorts as well though we're pretty backed up at the moment.) Anthologies are still in process. I'm sorry. I really was hoping for an update this week on them. 
I hope you all enjoy the latest fiction that we're providing this week! Please, do leave a comment to let the authors know your thoughts if possible.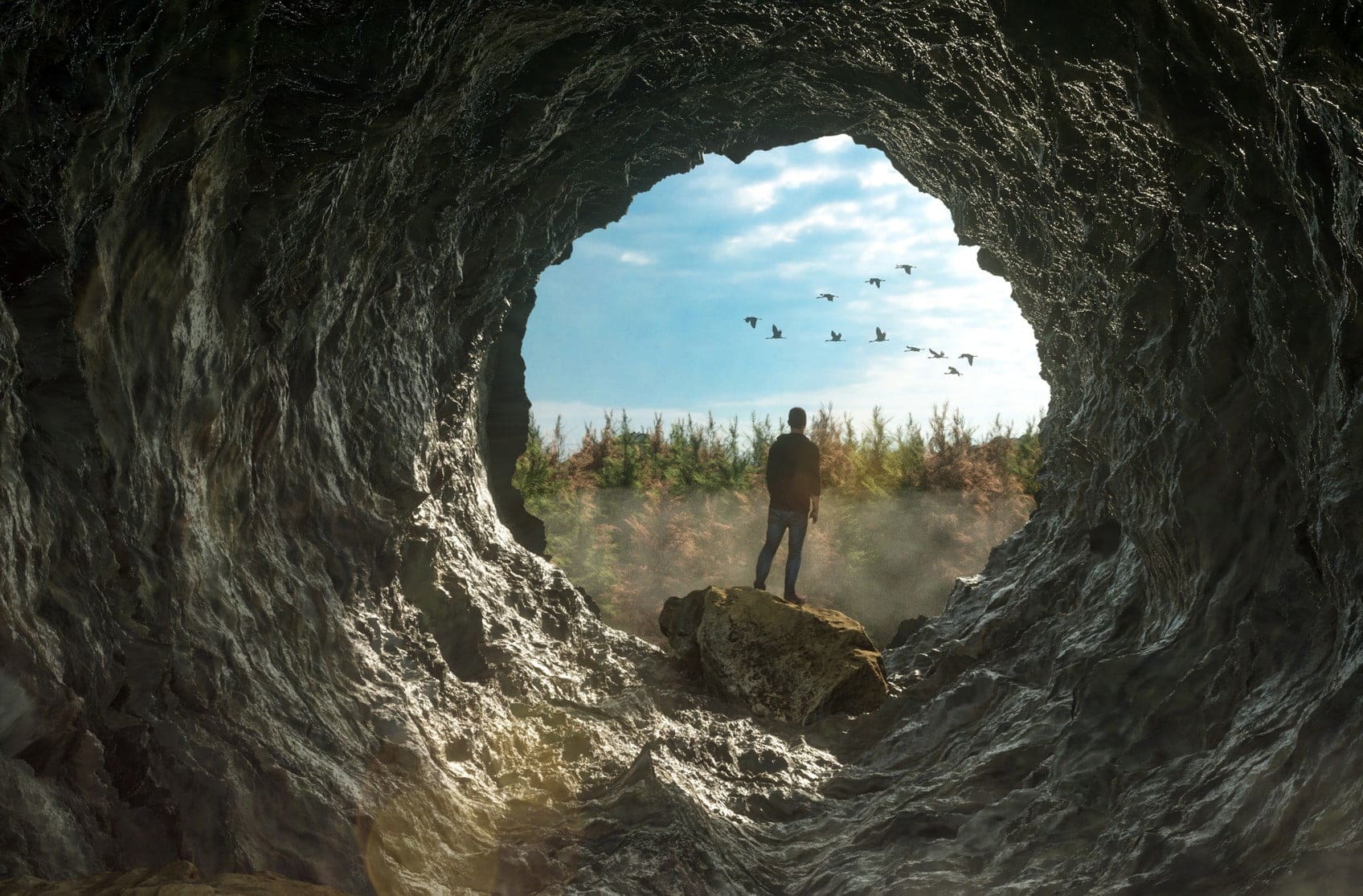 Irritable Bird Syndrome by Christian McCulloch
'We know where the wind comes from'
The wind speed is 59.1 mph. It's evident in the swaying of the branches of the oak tree at the far end of the ornamental pond. Even the trunk is noticeably bending and leaning.
There's an irritation in the birdcalls that, at first, I'd taken to be their natural celebrations but it isn't. It's a series of heep-high peeps that sounds like, 'It's the pits! It's the pits!' if I listen hard.
Between the gusts, there's a silence that only the wind fills. I ask myself the question all children ask in their early days of exploring their new world.
Where does the wind come from?
Suddenly, I'm in a cave, a huge cave – a Wagnerian cave open to the sea. I look to see how the wind will draw together to create itself.
The corners of the cave, so many of them, start to agitate and baby tornadoes form from whispers and draughts and bully-boy gusts. The winding twisters find one another under the dome of rock. They combine and grow to squall around the walls. And when the pique grows to full-blown anger and needs a far bigger space to grow it finds the exit where bats and owls (and all creatures nightly) come in and go out during each cycle of light and dark.
It breaks through into the night with the relief of an old man feeling the release of painful gas. Once out, the wind is free to rattle and shake the branches of the oak tree that stands sentinel over the ornamental pond within the grounds.
No wonder the birds are irritable. But what is a wonder is what they have to say to each other on such a day.
Perhaps, each bird is telling its version of where the wind comes from. Perhaps, they're expressing their crossity and feather-fury, a thing I often hear them telling their neighbours; stopping when I walk directly below them and don't start up again until I've moved on.
How does it feel, to be a bird in a wind speed of 59.1 mph? I wonder.
Nature is all things delightful, I go to say but the birds are shouting at me. As if it's not bad enough having to live at the mercy of the Elements, you come along with childish questions about where the wind comes from!
We tell you it's a cave of Wagnerian proportions and you still want to know more. When have you ever listened to what we say? Or what the bumblebees say?
Perhaps, there'll come a time when you'll go the way of the bumblebees and there'll be no-one to answer your questions. There again, you will have gone your way and the wind will continue to blow as it pleases and at any speed, it chooses to enjoy. We won't miss you as much as you'll miss us!
Christian McCulloch
Christian McCulloch is a prolific British writer with a colourful background. He's been an International teacher in British West Indies, Singapore (Principal), Japan and Hong Kong, also 10 years in Special Needs in UK. He now writes full time. He has written 10 novels, 12 novellas and many short stories. 
Last year his short stories found publication in various modest but worthy magazines (Wordgathering, Rejected Manuscripts, Hip Pocket Press, Mysterious Suspense Stories, Rainfall Records, Red Planet, Piker Press, Graham Brash, Flash Fiction Mag., Bangalore Review, Storgy Press, Scribble, 101 words, Outlaw Magazine).


Kiss It Better
You're disoriented. That's okay. It's to be expected. You had yourself placed in cryonic suspension in 1983, after your diagnosis, remember? It's 2026 now; you've been in cold storage for forty-three years. To be honest, you're something of a medical marvel – nobody else who was frozen at the same time survived.
Seriously. The cell damage was too great; when we treated them, they came back as mindless shells. You're different, Walter. All your cognitive functions are intact.
Yes, we've found a cure. We've found something that cures everything, more or less.
You just have to let me bite you, sir.
Jack Deel
Jack Deel is the fiction-writing pen-name of Jack Fennell, a recovering academic from Limerick, Ireland. He is the editor of the Irish science fiction anthology A Brilliant Void, and his own short fiction has appeared in the anthologies Hell's Empire and Chronos. He can be found at https://jackfennell.com, and on Twitter at @JFennellAuthor.
Spring
There is something ethereal about the air in early Spring. It's cool on the skin, but pleasantly so. The cold bite of Winter is gone, leaving a refreshing, cleansing feel to the breeze. Birds chirping, occasionally interrupted by stuttering lawn mowers trying to start for the first time in months. The engines of small aircraft flying overhead as students take to the air while small feet in sneakers slap the sidewalk in outdoor play, along with happy laughter.
Of course, that was all before the plague began, and we had to close our windows against the cloying stench of death.
The New Boyfriend
Her new boyfriend was fabulous. Tall, quiet, with two twisted horns and a long snout like a fox. Love at first sight.
For their second date, when he asked her to a party in the woods, she was all for it.
"Wear something loose fitting and white," he'd said, stroking her blond hair. "Wear your hair down, too."
That night he appeared out of the shadows and took her by the hand, leading her to a bonfire where people were dancing wildly.
Oh, this is going to be fun, she thought to herself, unfortunately not noticing the sacrificial altar nearby.
James Bates
Jim lives in a small town twenty miles west of Minneapolis, Minnesota. His stories have appeared in many online and print publications. His collection of short stories Resilience is scheduled to be published in 2020 by Bridge House Publishing. All of his stories can be found on his blog: www.theviewfromlonglake.wordpress.com.
About the Author
Latest Posts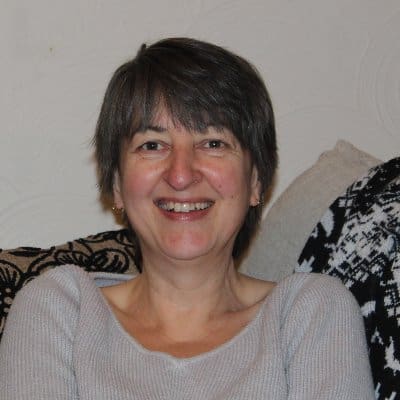 Stephanie Ellis writes dark speculative prose and poetry and has been published in a variety of magazines and anthologies. Her longer work includes the folk horror novels, The Five Turns of the Wheel and Reborn, and the novellas, Bottled and Paused. Her novel, The Woodcutter, is due for release via Brigids Gate Press in 2023. Her dark poetry has been published in her collections Lilith Rising (co-authored with Shane Douglas Keene), Foundlings (co-authored with Cindy O'Quinn) and Metallurgy, as well as the HWA Poetry Showcase Volumes VI, VII, VIII, and IX and Black Spot Books Under Her Skin. She can be found supporting indie authors at HorrorTree.com via the weekly Indie Bookshelf Releases. She is an active member of the HWA and can be found at https://stephanieellis.org, on Twitter at @el_stevie, Instagram stephanieellis7963 and also somewhere on Facebook.