Trembling With Fear 04/19/20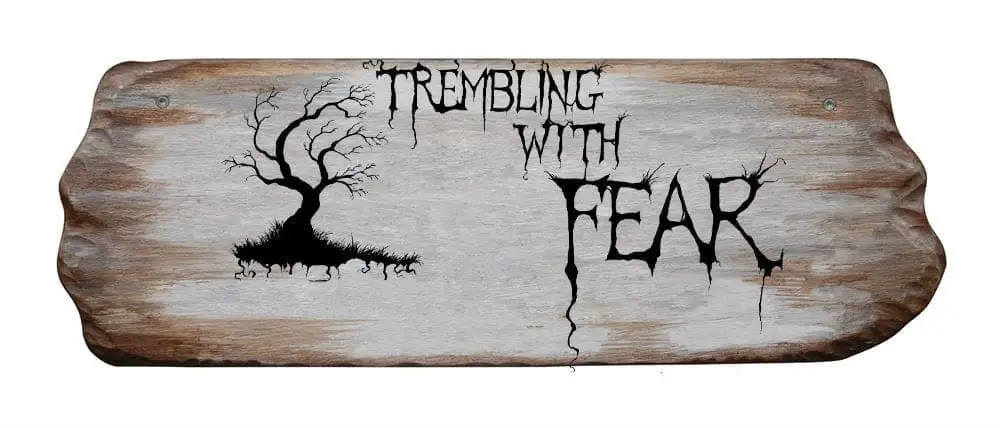 This bit is going to stay here for every week until the pandemic is over. Thank you to everyone in the health services across the world, to everyone who is keeping us going from delivery drivers, to checkout operators, from armed forces to public services. When this is all over, I hope those who used to look down on so many of these, many occupying some of the lowest pay brackets, reassess and give them their due. Keyworkers should be valued and whilst songs and claps might be nice, let's see something more tangible for them further down the line. Thank you again from everyone at TWF.
Family first for me this week. Happy Birthday to my youngest, Rhonwen. She has just turned 19 and celebrated by baking her own cake.
Lockdown is continuing here, not sure how much longer but I'm finding I still have plenty to do to keep me occupied. I've not gone stir crazy. I know however, I am luckier than some. I am just so pleased my kids are grown up as if this had happened a few years back it would have been extremely tough. I will be so glad when this is all past and the scientists can put it all in perspective for us, as well as hopefully coming up with a vaccine. I think it's scary enough but the press has done a good deal to terrify people, well that's the way I feel about the UK press as a whole.
Which leads me to escape. We all need to escape sometimes and I've discovered podcasts are a good way to go about that. I have three I listen to quite regularly (The Horror Show with Brian Keene, Inkheist and This is Horror) and Ryan Benson, TWF contributor has just recommended this: Monday Morning Macabre which talks about the unexplained and the paranormal. Definitely something new for me to procrastinate to!
Now to a heads up for a pet hate of mine. Sometimes you need to describe an object or being and have no name for it, so you call it a thing. I don't mind seeing that term and have, on occasion, used it myself. To keep using the term 'thing' throughout a story though is something which jars with me and I feel it weakens a story. It is something I will occasionally ask a writer to look at and tweak.
The first story this week in Trembling With Fear is Dinosaur by Evan Fredrickson. When I read this it seemed bizarre but had a certain poetry, a flow, which appealed to me regardless of its dream element. Fredrickson's use of language was definitely a factor in this one.
Be Prepared by Fiona Jones plays on that old idea of women packing too much for a journey. Why does she do it though? The idea of using luggage is something which could be fertile ground – the hold of the airplane, the luggage carousel, the shapes and sizes, special delivery instructions. Oh, you could have so much fun.
Mourning Coffee by Deborah Sheldon is an example of a perfect title adding to the story itself which in turn, is a mixture of tragedy and horror. It teases you both ways as to the motive of the killer. Mercy killing or murder. Ambiguity can be great in a story.
The Pleasure of Your Company by Liam Hogan reminds you that sometimes a promise shouldn't be made and beauty isn't always what it appears to be.
Take care
Steph
I am slowly going crazy
1-2-3-4-5-6- switch.
Crazy going slowly am I
6-5-4-3-2-1 switch.
*twitch*
Okay, sorry, got that out of my system. Just a quick blurb for our newsletter for those who haven't signed up for it. Not only does it give a weekly round-up of our posts but we've also started adding a few external links of articles geared towards authors and readers out there that we'll be including every week. The number will vary but we're aiming for at least 3 a week to be included from other sites and is a feature we hope that you'll enjoy. (If that sounds interesting, you can sign up with the form below! I promise that this won't be in every week's TWF update!)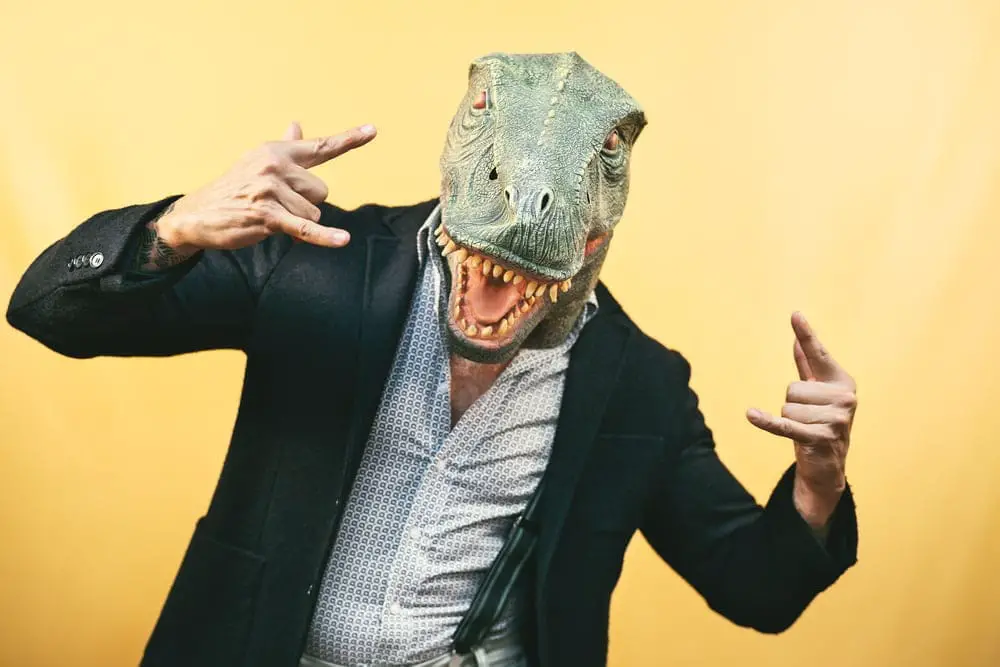 Dinosaur by Evan Fredrickson
There is a dinosaur in this park that
looks human and uses human language, but 
is still a dinosaur. 
He rages and kills and looks straight ahead with dead black sewn-on button doll eyes kind of like the eyes a shark has.
This park was supposed to be peaceful. 
It's where I go when my senses overwhelm me and I feel like dying. Or crying. Or just generally letting go. 
Still. 
I lay clothed, taking in the breeze while the wind shrieks and stinks of failed prayers and forgotten promises. Angels and senators and bills I have to pay. 
The wind talks about death and I wake up with a newspaper on my lap. 
The cop also talks to me; tells me to put my clothes on. 
It's not that kinda place, I stammer.
Yet I comply and swerve into a dream. I can't name it but my thoughts are badgers and my brain is worms and the sun is warm and I comply.
There is a dinosaur in the park. This park was supposed to be mine. Its thoughts are my own and I rampage. 
I see a pretty flower and smell it. Memories flood my brain and I begin to question life itself.
What perfume was she wearing when I forced her to buy a Ryan Adams ticket for me and how did her pierced nipples taste when I had them in my mouth after she bought them. 
She had a full length mirror and an old PC, the screen littered with sticky notes around the edges. I hai her ka-tet but I'll never forget that scent. 
She didn't get to see Ryan Adams, I went with my friends.
There is a dinosaur in the park. What is a park anyway? An excuse to make out and parade your love around. I'm imagining a horn section. 
MToot toot tallooooooo. Oh so romantic. Love and kisses and smooches later with cake.
Birds are chittering, frantic.  
I see a fountain, circled about with statues. A goddess kissing her son like she'd never see him again; a fountain spitting water into the sky. 
What a waste of water, I think; and I sit and observe the trees move with the wind. It's a carefully calibrated dance. I'm so explicit. I guess what with the wind willowing and the war burning its way into our minds we better say what we mean. 
There's a monster in the maelstrom foaming and undulating just beneath us and we bob like frogs, floating above the brink and the white, praying. 
Peaches, pears, pestilence and hell. Pestilence and h-e double hockey sticks. 
I see limbs on fire and devils inserting themselves where they mustn't. 
Departments that are casually locked. 
God is mad and was made mad and it was I that made him mad and that red fucker is fucking angry and he is swarming his dark angels and they have wingspans and directions. 
There is a dinosaur in this park. 
He wants me and is chasing me with talons and claws and touché here's a tongue licking up your startup in a mouth full of teeth and all you want to do is scream but there's no mouth to do it and I wake up on   
A sweaty pillow. I gasp for air and hug my pillow. 
A trail of drool and a thin line of blood meets on my forehead, sarcastically slinking through my eyebrow, jazz style. 
I blink to clear it. Like normal. 
Shit.
Evan Fredrickson
My name is Evan and I write things. Instagram laurapringleswilder and that's it. 

Be Prepared
"Why do girls have to pack so many clothes?" Dennis complained. "It's a time machine, not a fashion show. We've barely got room for vital equipment!"
Emma shrugged and carried on stowing her luggage. 
"So never mind spare currency or emergency rations?"
"Absolutely," said Emma. "I can go hungry. I can improvise, steal money if necessary. But almost any place, any era where we stop and interact, I could end up dead for wearing the wrong outfit. Especially the wrong length skirt or the wrong facial covering."
Dennis shook his head: Women! Lucky she had him to look after her. 
Fiona Jones
Fiona Jones is a creative writer living in Scotland. She is a regular contributor to Folded Word, and has short fiction on Silver Pen, Buckshot Magazine and various others. Her published work is visible via @FiiJ20 on Facebook, Twitter and Thinkerbeat.
Mourning Coffee
"While I was hospitalised, my husband needed sleeping pills just to get some rest," she said. "Understand? He couldn't manage by himself."
I shrugged. She reminded me of my grandma. We were alone in the hall. This visit had started off as a welfare check. Now, fellow cops and forensics were here. The house was sparse, clean, but swarming with flies.
"Didn't the smell bother you?" I said.
"Not as much as he did."
I cuffed her. Upon returning home, she'd crushed a handful of sleeping pills into hubby's coffee. Then left his corpse to decompose across the kitchen floor.
Deborah Sheldon
Deborah Sheldon is an award-winning author from Melbourne, Australia. She writes short stories, novellas and novels across the darker spectrum of horror, crime and noir. Latest titles include the novel Body Farm Z, collection Figments and Fragments: Dark Stories, and novelette Hand to Mouth. Deb's short fiction has been published in various well-respected magazines including Quadrant, Island, Aurealis and Dimension6. She also guest-edited the 2019 edition of Midnight Echo. Her work has been shortlisted for numerous Aurealis Awards and Australian Shadows Awards, long-listed for a Bram Stoker, and included in "best of" anthologies. Visit her at http://deborahsheldon.wordpress.com
The Pleasure of Your Company
Heart pounding, nerves shredded, I flee down the dimly lit corridor. Of the three young men who answered her summons, I am the last alive, but for how much longer?
I've tried every window, every door, and none will open for me.
The game of cat and mouse is over. There's nowhere left to run, as the dark, beautiful, terrifying Countess approaches.
 "But you promised!" I gasp, her fangs sinking into my neck. Too late! I realise what the old fashioned formality we'd laughed at meant. We could indeed have left, anytime we wanted.
We merely had to ask permission.
Liam Hogan
Liam Hogan is an award winning short story writer, with stories in Best of British Science Fiction 2016, and Best of British Fantasy 2018 (NewCon Press). He's been published by Analog, Daily Science Fiction, and Flametree Press, among others. He helps host Liars' League London, volunteers at the creative writing charity Ministry of Stories, and lives and avoids work in London. More details at http://happyendingnotguaranteed.blogspot.co.uk
Following Orders
Ethan's orders had been clear.
Harry had a specific target to secure.
"You just need to recover the laptop from room 607."
Quick. Easy. Painless.
Even with the number of undead at the facility it shouldn't be hard.
Until he heard a boy screaming for help.
Harry couldn't leave a kid trapped with them.
Peeking around the corner, there were six clawing at a door.
That must be where he was at.
He knew it would draw more to him but he opened fire and took them out.
The door opened and a boy emerged.
He had already been bitten.
Stuart Conover
Nothing like zombies to ruin your day. Our editor initially got his start in horror online due to the undead so even though the genre has grown a bit stale these days, he still can't help but return to it every so often! 
Sign up for our Newsletter
Never miss a post from our team by signing up!