Trembling With Fear 01/13/2019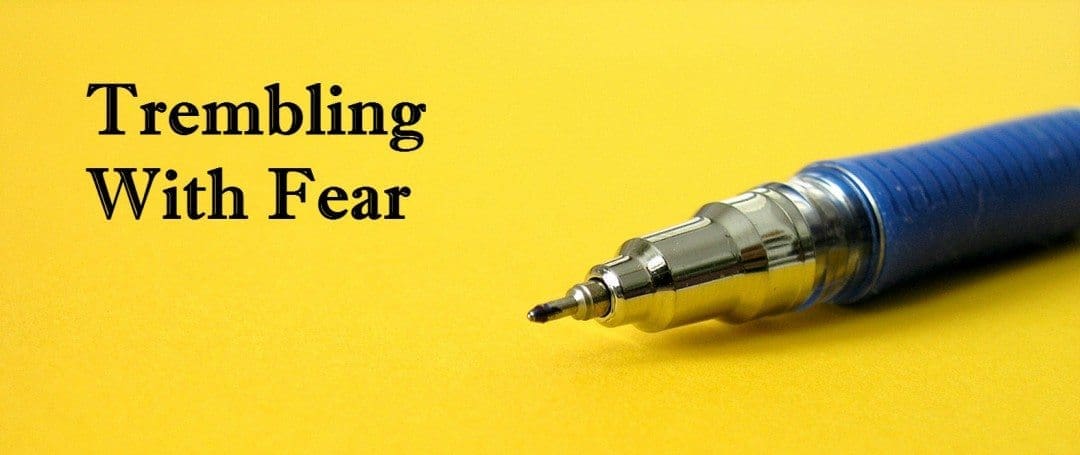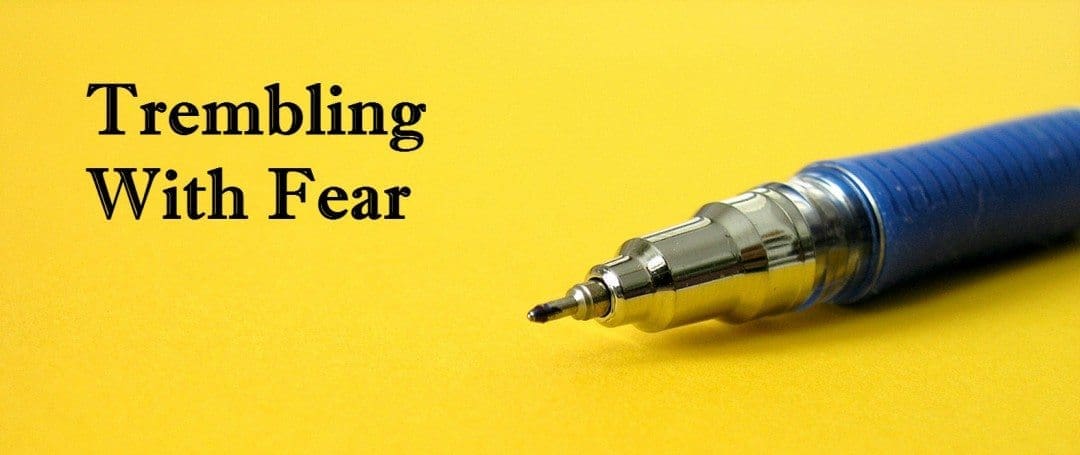 This week has seen me return to the wonderful world of work after a two-week break. It's been difficult getting up in the dark but now I'm back into the swing of things it's as if I've never been away. However, I am trying to plan my evenings more so I balance my own writing time with editing and other things more effectively (!!). This includes the allocation of Wednesday evenings to writing the editorial so if you want to send us any news, get it to me before then.
Our stories in TWF this week start with The Photograph by RJ Meldrum. A recent graduate takes time out, like many do to, to travel before settling down to the world of work. When in Poland, he spends the night in a village and has a dream, or what he thinks is a dream which takes him back to that place during 1940. Only by finding a certain photograph will he find the truth. In this story, Richard Meldrum has created a strong sense of before and after; the ruin of the modern day is in stark contrast to the joy and life of the past – before the atrocity. He has also turned this into a ghost story with a twist, instead of a spirit from the past haunting the present, is he the ghost of the present haunting the past?
Reality Check by Charlotte O'Farrell is a mash up of certain TV reality shows (which I avoid like the plague, although I can't avoid the write-ups in the newspaper) and makes use of standard features of the show and a certain catchphrase to great, and literal, effect.
Reflection by Mathias Jansson invokes thoughts of demons with the Latin introduction to his story and the naming of his character as Doctor Marlowe (after the playwright who wrote the tale of Faustus and his pact with Lucifer). Told not to read the spell in front of a reflective screen, he spends ages in front of a computer screen (which is reflective) doing just that. The Latin, the naming and the mood, turns this into a good gothic drabble (regardless of computer) with a strong sense of the ominous.
The Cat by Gary Hazlewood invokes the oft-told story of how cats can sense death approaching. I have heard tales of a cat spending time with a patient who is about to die. What is different here is that the cat actually heralds death but not quite as you'd expect it. Cleverly done.
I've noticed a number of our contributors have been posting their first stories of success for 2019. Amongst these is Patrick Winters who has had multiple micro fictions accepted into the Tiny Tales anthologies (pub. Blood Song Books): six for Curses & Cauldrons, three for Blood & Bitemarks, and two for Death & Darkness. He has also had a short story accepted into B Cubed Press' Alternative Apocalypses anthology. This is a brilliant start for the new writing year. I'll post the link for these publications when they come out (Patrick – make sure you let me know).
Alyson Faye's Trio of Terror – Supernatural Tales is now available as a paperback as well as the original ebook (which was published towards the end of last year). Having read this particular selection, I can confirm her position as a master of the creepy story.
In addition, you will see a variety of our contributors again gracing the pages of Sirens Call in their free December 2018 edition.
As briefly mentioned in last week's editorial, horror review site Ginger Nuts of Horror is currently running an LGBTQ+ Horror Month. So far there have been articles, interviews, reviews and stories including Black Glass by James Bennett. Yes, it is a horror story but one which revolves around the loss of a partner. The sense of grief and rage and bewilderment suffered by the survivor simply fizzes out of the lines. The fact that it revolves around a gay couple is, to me, incidental; it is simply a wonderfully written and incredibly dark story about human suffering.
Jim McCleod, the brains behind Ginger Nuts of Horror gives his reasons for making January, LGBT1+ Horror Month in an interview here and at the end, you can find a list of recommended authors. Just to avoid my children's monitoring of my TBR pile, I've sneaked in Psychovilleby Christopher Fowler onto my Kindle so they don't see it. Why don't you take a look at the list and try an author's work or perhaps something from other writers featured in the ongoing posts this month.
How are my New Year's Resolutions going? No wine or chocolate still. For how much longer – who knows.
We are currently actively seeking guest posts for Women in Horror Month and if that is something you'd be looking to provide please reach out on our contact page.
We're also starting to get scheduled out on serialized horror stories so if you have something which is a bit longer and can be broken up into 'chapters' that you think would be a good fit on the site please do reach out with it 🙂
'Trembling With Fear' Is Horror Tree's weekly inclusion of shorts and drabbles submitted for your entertainment by our readers! As long as the submissions are coming in, we'll be posting every Sunday for your enjoyment.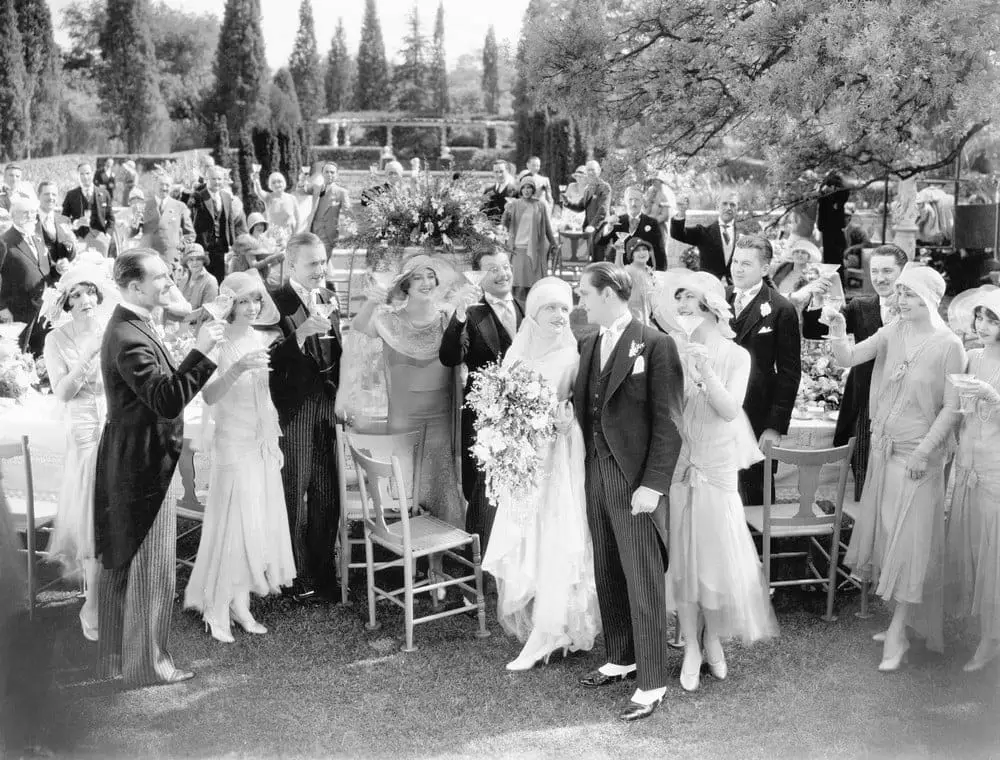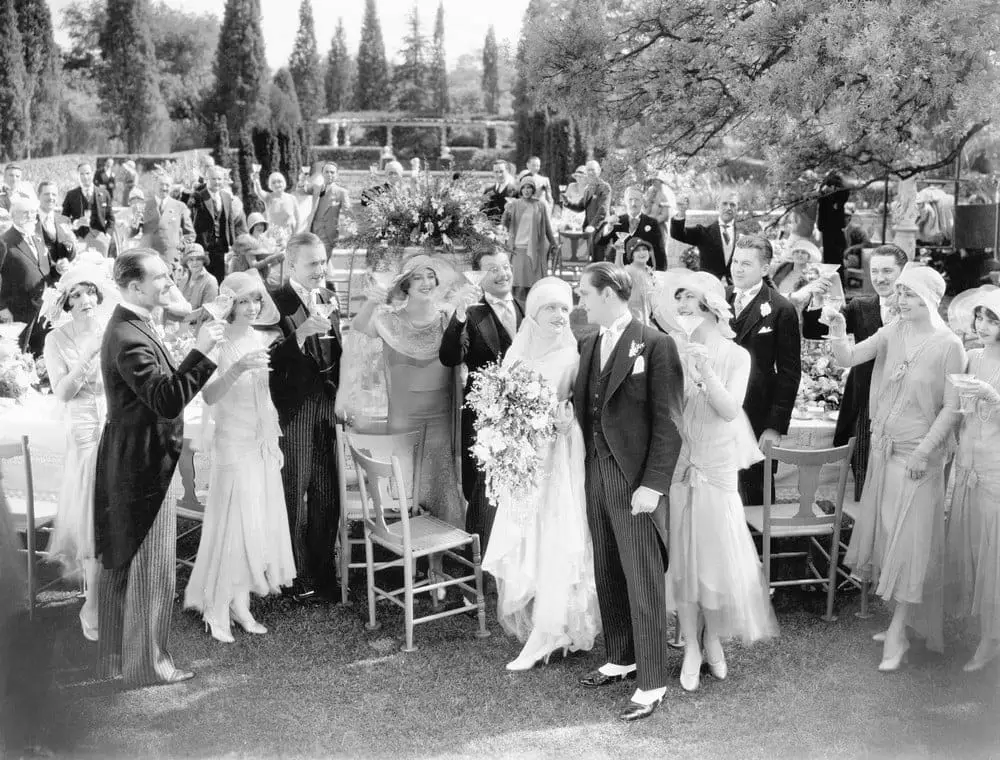 The Photograph
I stare at the framed photograph on my desk. A grainy black and white image. It shows a sea of faces, all staring directly at the camera. Everyone is smiling. The photograph is of a different time, a time of peace before the end of days. I stare at the picture, knowing every single person has been dead for nearly eighty years. All but one.
***
It happened in 1995. I was in Poland. I'd just graduated from university and I'd decided to see the world. It was week four of a six week trip around Europe. I was south of Łódź, walking in a rural idyll. I'd travelled through France, Belgium and Germany. The plan was to head through Romania, into Bulgaria and Greece, then head home.
I was on my own with no schedule. I had a tent and food. I stopped wherever and whenever I wanted. It was the freest I would ever be and I knew it. I appreciated every second.
I saw a jumble of fallen bricks, just off the road. Curious, I jumped a fence and headed over. It was a small village, or at least it had been. There were perhaps twenty ruined buildings in all. Dirt tracks ran through the center, then petered out. The bricks had scorch marks. There was almost nothing left, just a few jumbled piles of stone. Rotten timbers, blackened by fire, lay in a tumbled mess. Roof tiles were scattered around. There was no village name, no memorial, but I knew what it was, a stark reminder of what life was like for many Poles in the 1940s. The slaughter of the innocents.
I walked through the ruined village and found myself a campsite for the night in a nearby wood. I sat thinking about the village until it got dark, then I turned in.
I woke to music and laughter. I emerged from my tent, blinking. There were lights in the near distance. Intrigued, I headed over to see what was happening. The ruined village was full of light, music and people. The people were in the main square, standing around a large bonfire. They danced and clapped to a string quartet and an old man with an accordion. They paid no attention to me. I stood on the edge of those happy, clapping, dancing people and my heart was filled with joy. I felt their happiness and contentment.
I knew in my heart this couldn't be real. The people wore old fashioned clothes, styles that belonged to last century. I could see the ruins of the village around them; I knew no one lived there anymore. I didn't care, the music, the pure joy of the people swept me up. I felt tears coursing down my face.
A man in the crowd reached out to me. I danced and sang. It was a blur of joy. I remember someone with a camera, asking to take a photograph. A group of us, smiling stupidly, out of breath, posed.
Suddenly, the fire was extinguished and the music stopped. Darkness engulfed me. The next few moments were hell on earth. Have you ever had a dream where the vision isn't clear? When it's more like an impression of people and places, as if viewed through ice? This is what I experienced after the light left. There was the rumble of diesel engines. The tramp of hob-nailed boots, orders shouted in German. Doors slammed, women cried and children screamed. Shots rang out. My senses overwhelmed, I blacked out.
I woke at dawn, cold and stiff, lying in the village square. The place was silent, empty. I gathered my gear and moved on, thinking about hallucinations and nightmares.
***
I stare at the framed photograph on my desk. It took me years of searching through the archives to find it. After years of nightmares, I needed to know if my hallucination was simply imagination, or if there was more to it. There was only one way to do that; I had to see if the photograph, the one taken that night, existed. I couldn't imagine I would ever find it, but I had to try. And so, I searched, spending precious time and money on what I hoped was a fool's errand.
I found it in an archive in Warsaw. It sat in a dusty filing cabinet. I asked the curator if they knew anything about it. They did. The camera had somehow survived that night and had been rescued by a villager from the next town. A Red Army soldier, part of the army that drove the Germans from Poland, had looted the camera, hoping it would be worth something. After his discharge he'd developed the film, then sold the camera. The photographs had been found in his old army bag, long after his death. His family knew the story of where he found it, they guessed the photographs would have historical value. They were donated to the archive, as mute testimony to an atrocity.
I glance at the photograph, seeing my own face looking back at me from amongst the dead.
RJ Meldrum
R. J. Meldrum is an author and academic. Born in Scotland, he moved to Ontario, Canada in 2010. He has had stories published by Sirens Call Publications, Horrified Press, Trembling with Fear, Darkhouse Books, Smoking Pen Press and James Ward Kirk Fiction. He is an Affiliate Member of the Horror Writers Association.


Reality Check
"I just can't eat any more bugs! I'm sorry!" sobbed the former popstar, eyes wide.
The audience jeered at her. Under the harsh glare of the studio lights, she couldn't see their faces; they were just a formless, baying mass.
"Then you fail the task! Start the countdown!" shouted the host, barely containing his glee.
"Ten… nine…" the audience began.
Tears stung her eyes. Once the crowds had cheered for her.
"… two… one…"
They screamed the show's title together: "You're fired!"
Bullets riddled her body suddenly. She slumped backwards. The audience exploded with glee.
The credits began to roll.
Charlotte O'Farrell
Charlotte O'Farrell writes horror, sci-if, and all things weird and wonderful. She has stories in the Drabble, Paragraph Planet, Retreat West and Awkward Mermaid. Find her on Twitter @ChaOFarrell
Reflection
Abyssus abyssum invocat in voce cataractarum tuarum.
Don't read this ancient spell in front of a reflecting surface as a mirror, a pond or a shining metal piece. You never know what ancient evil you will awake, wrote my old friend in his last email. Dr Marlowe was a wise old man and expert in ancient occult magic. I miss him so much. His sudden death was a shock for me and the way he died was terrifying. I'm now sitting here alone, reading his email over and over again on my computer screen, trying to understand what went wrong.
The Cat
Hushed conversations around the nursing home focused on the cat. Was it a foreboding warning, the harbinger of death or a sentinel to the afterlife?
Mrs. Osborne was the fifth resident to pass away during the spring months.
The statuesque cat sat patiently overseeing proceedings through narrow, watchful eyes before strolling off down the corridor.
Anxious rheumatic eyes observed the feline.
A week later Mr. Johnson was purchased upright in his bed. He felt an unbreakable compulsion to stare as the 'death cat' sat preening itself inside his doorway.
Behind him the duty nurse tightened her grip on a pillow.
Gary Hazlewood
With two novels to his name and when not watching soccer Gary enjoys writing short horror tales. He lives a hectic family life outside of a small town in the north of England.
About the Author
Latest Posts
Stuart Conover is a father, husband, published author, blogger, geek, entrepreneur, horror fanatic, and runs a few websites including Horror Tree!