Trembling With Fear 02/11/2018 – Valentine's Day Edition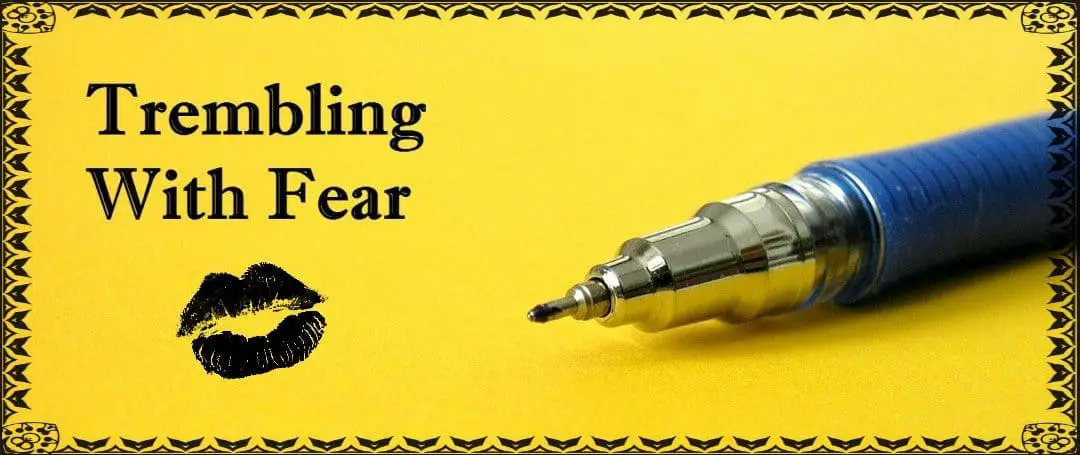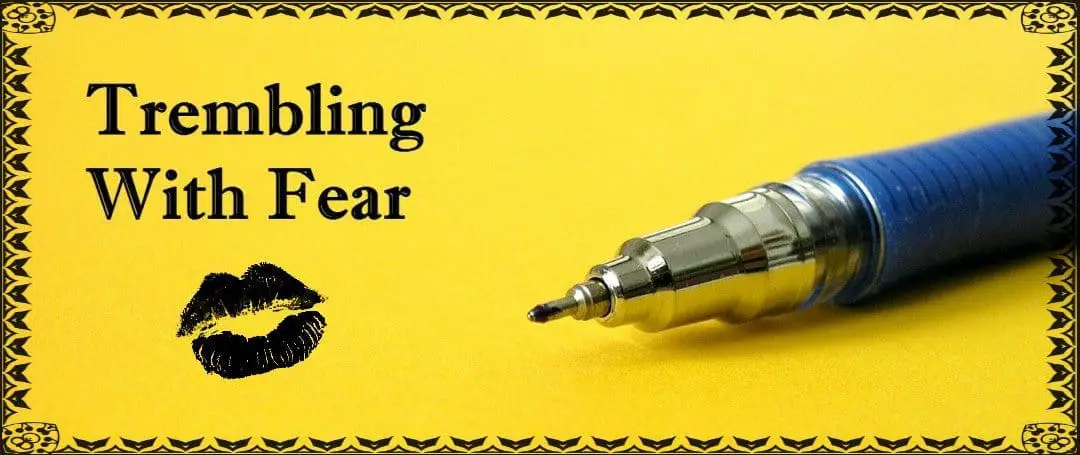 I have had a few queries from writers recently about the number of stories they can send into us. Trembling With Fear does not put a limit on the numbers you send in, however, if more than one is accepted then those stories will be spread out over the year depending upon our publication schedule. Be careful how many you send in at one time though, if you send in several stories at once it may be some weeks (or even months!) before I get back to you.
What I would ask if you are sending in more than one story is that you send them as separate attachments to your email, ie do not send them in the body of the email or in just one document as I then have to split them out. In your subject line have 'TWF: Story title' or 'TWF: Story title, Story title' etc. Occasionally I have overlooked submissions because they do not carry 'TWF' in the subject line. You do not need to put the word count here, just make sure it's included in your document. In the body of the email identify your story as either a drabble or flash story.
And finally, if you do not hear from me about your story, whether it be a missing acknowledgment of receipt or we've said we're looking at it and you haven't heard anything (please allow 3 weeks at least for this), feel free to get in touch.
We've had a good rate of submissions in recent weeks and I'd like to thank you all. Your support for TWF is wonderful to see.
Love is in the air! Steph pretty much covered everything official for this week so I just wanted to welcome you all to our Valentine's Day edition of 'Trembling With Fear'. As always, we've got some great works to read here and I hope you enjoy them as much as we did! Please be sure to leave a comment for any that really stood out so that the authors can get your feedback.
'Trembling With Fear' Is Horror Tree's weekly inclusion of shorts and drabbles submitted for your entertainment by our readers! As long as the submissions are coming in, we'll be posting every Sunday for your enjoyment.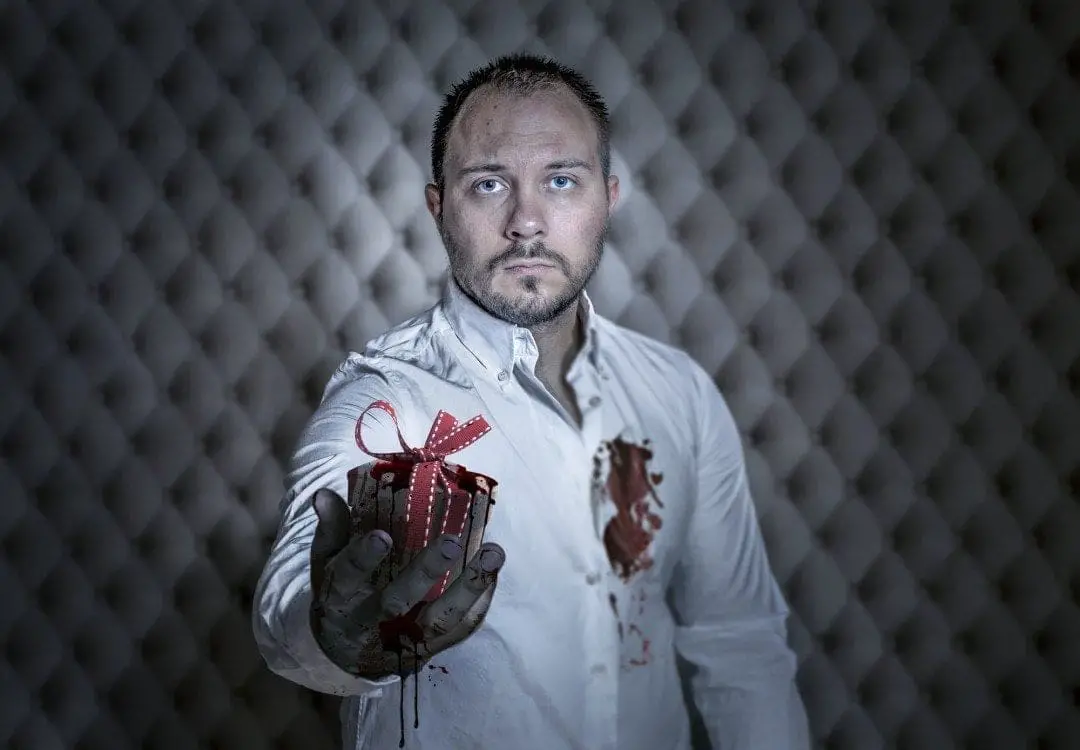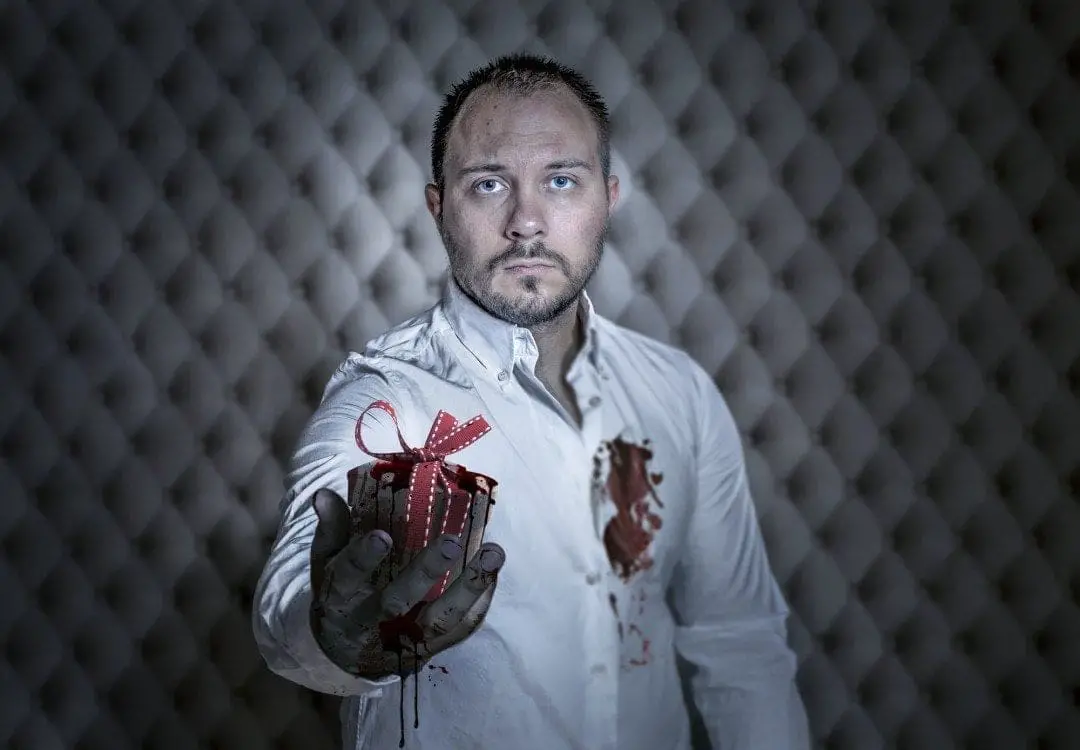 A Poem For Annabel
Roses are dead.
Violence is true.
You never loved me like I loved you.
Patrick replaced his marker with a kitchen knife and carefully carved a heart around his poem.
This was not what he envisioned when he showed up at Annabel's door tonight with a dozen red roses and a gift of gourmet chocolates.
Patrick admired his handiwork.
Neat, black letters surrounded by a heart of liquid crimson on the pale canvas of Annabel's torso.
He selected a raspberry-filled chocolate from the heart-shaped box and placed the sweet darkness against her cold, blue lips.
"Happy Valentine's Day," he whispered.
Lionel Ray Green
Lionel Ray Green is a writer, an award-winning newspaper journalist, and a U.S. Army gulf war veteran living in Alabama. His short stories have appeared in the anthologies "Fifty Flashes," "How Beer Saved the World 2," "Graveyard," "Frightening," "Tales from the Grave," "In Creeps the Night," and "22 More Quick Shivers." His work has also appeared in the 2017 issue of "From the Depths" and on the Horror Tree website ("Trembling with Fear," Jan. 14 and Jan. 28, 2018).
First Date
It was an incredible day.
We lay on the blanket, our bare feet tickling along the grass, for hours.
She would lay back as I leaned over her, staring into that gorgeous face while I fed her dainty grapes.
I told her things that I had never dared to tell anyone else. I even got to crying, and when I did, she told me everything was okay. And she made me believe it.
It was so perfect.
And as the sun finally set, I put her back in her casket, filled up the hole, and left with a lighter heart.
Patrick Winters
Patrick Winters is a graduate of Illinois College in Jacksonville, IL, where he earned a degree in English Literature and Creative Writing. He has been published in the likes of Sanitarium Magazine, The Sirens Call, Trysts of Fate, and other such titles.
Homepage: http://wintersauthor. azurewebsites.net/Pages/Home
Candles flickered, their soft light hiding harsh reality. Gentle music filtered through air scented by roses. Tears filled Sarah's eyes and her body shook with emotion. Don started to speak but she could barely focus. This was not what she'd expected. She had flaunted her affairs, taunted him for his weakness, asked for a divorce; had grown to hate and despise him. Now however, she found herself renewing her vows. Words she had once wish she had never spoken in the first place, she now found herself repeating. But what else could she do with a gun to her head?
Stephanie Ellis
Stephanie Ellis writes speculative fiction stories which have found success in a variety of horror magazines and anthologies. Her first novella, Domnuill-dhu has recently been published in Dark Chapter Press's Bloody Heather anthology. She is also co-editor at The Infernal Clock and at Trembling with Fear, the online magazine branch of Horror Tree (the online writer's resource). She is currently awaiting decisions from publishers following submission of a novel and a novella.
Samples of her writing can be found on http://stephellis.weebly.com/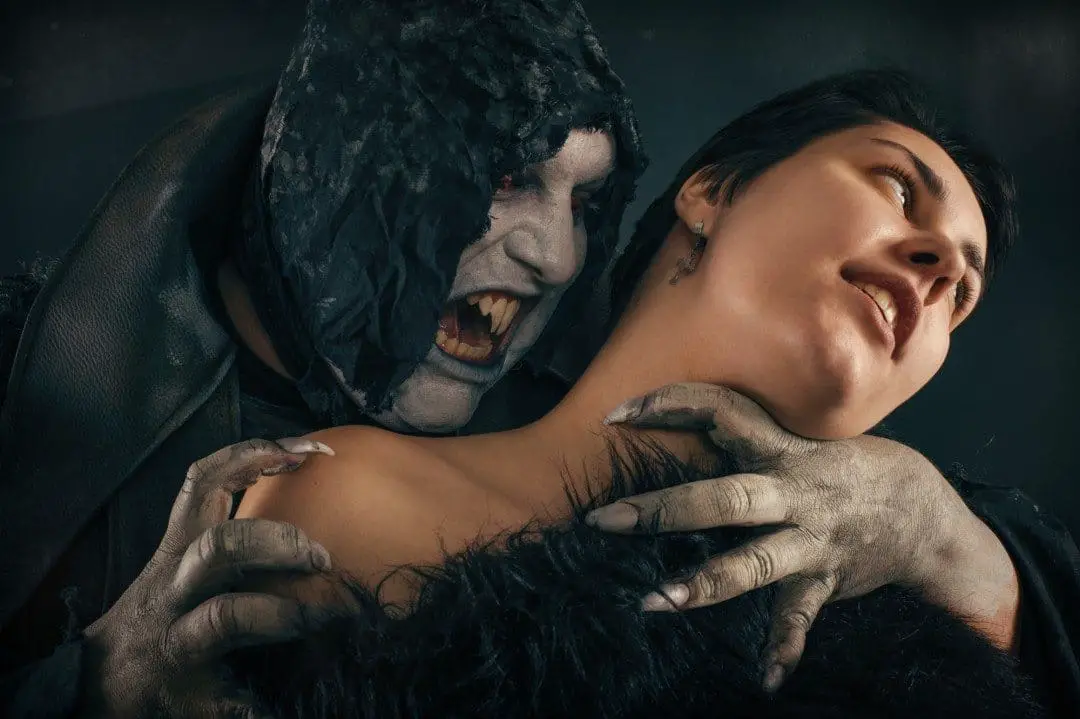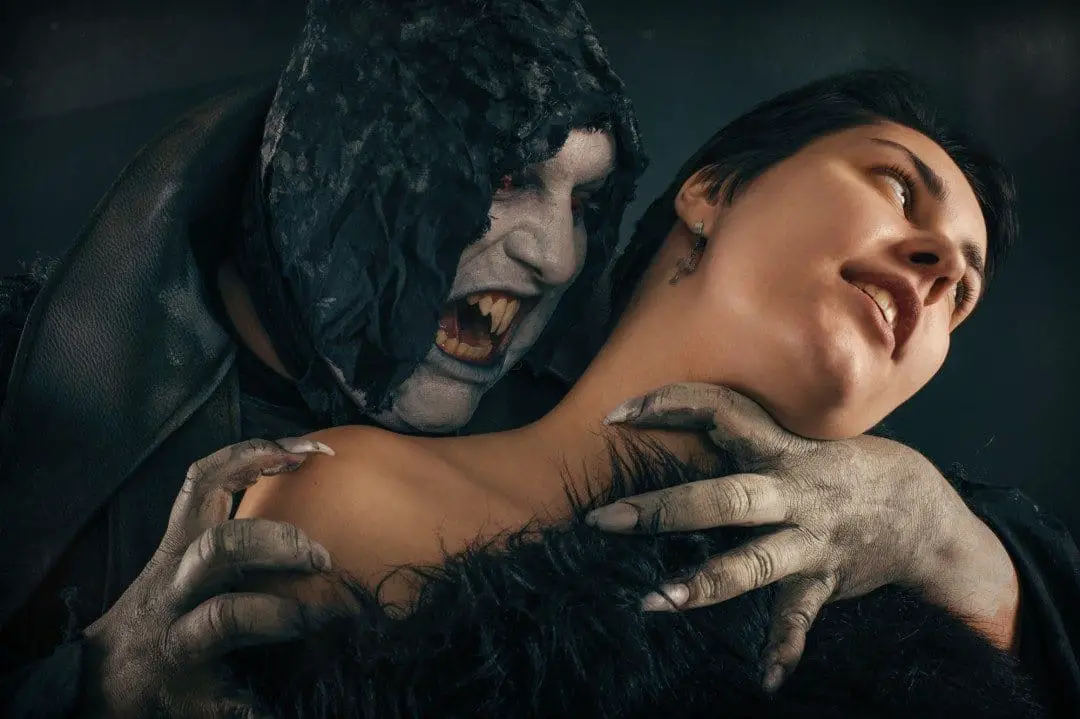 One Heart
Mixed marriages don't work. Mum had tried to warn me.
"He'll bleed you dry," she'd said. "You know his kind."
"He's not like that. He's got his own income."
Valentine's day rolled around. Our first.
Loved up, I bought a card, chocolate hearts, balloons.
"Vinnie- I'm home!"
I flicked the light switch. Nothing. Darkness sucked at me.
A smell tickled my nostrils.
Metallic. Meaty.
"Are you cooking dinner?"
I flick on my iPhone torch.
Vinnie is perched atop our table gnawing on a sheep's heart.
He smiles bloodily at me. Fangs extended.
He's so cute.
"Love you," I say. "Forever."
Alyson Faye
Alyson trained originally in the UK as a teacher/tutor. She wrote a couple of children's books which were published by Collins and Ginn. Now she lives near Bronte terrain in Yorkshire with her teen son, partner and 3 rescue cats. She writes noir Flash Fiction (some of which is published on line) and spooky longer tales (3 are available for download on www.www.alfiedog). She has a collection of her Flash fiction coming out soon from Chapel Town Books in the UK. She enjoys old movies, singing, and swimming. She is a confirmed chocoholic and is still hopeless at maths. Her blog is at http://www.alysonfayewordpress.wordpress.com.
Deadly Celebration
The roses strewn across the floor no longer smell as sweet. Their hue is still a brilliant red but that may be due to the blood which has spilled on them.
She thought about the lipstick on his collar and got angry once again.
"You did this," she yelled at his prone figure, regret clouding her mind, wondering if he was still alive.
"Shall I shoot you again?" her glance no longer loving. He moaned as if in pain. She lay prone beside him, the pills already starting to work.
"Happy Valentines Day," she smiled as she pulled the trigger.
Kim Plasket
Kim Plasket is a Jersey girl at heart relocated to sunny Florida. She enjoys writing mainly horror and paranormal stories and lives with her husband and 2 kids. When she is not slaving away at her day job, she can be found drinking coffee with fellow author Valerie Willis and planning the demise of some poor character. Currently she has several short stories featured in anthologies such as 'Demonic Wildlife' and 'The Hunted', also has a story in an Anthology Titled Fireflies and Fairy dust with more to come.
You can follow her work on Amazon.
Secret Hearts
Max didn't mind fiancée Tammy using his flat to host a Valentine's party for her single girlfriends. He was away again.
The bell rang, in they came – the sad singletons.
"Let's make this a night to remember girls!"
Cheering, they raised glasses of sparkling, crimson bubbly.
"Not drinking Tam?"
Tammy patted her stomach. They all nodded, understanding.
"I'm sticking to orange juice."
She turned the music up – just in time. The girls doubled over screaming, vomiting scarlet rivers.
Glasses fell, smashed as blood bubbled from their dying throats.
Tammy raised a toast to cheating Max and his secret lovers.
Joanne Campbell
I live in Yorkshire in the North of England and write short stories and flash fiction with an ambition to eventually pen a novel. My passion is and always has been for the dark, supernatural, spooky world.
I love discovering tales from 'new' writers and have found some great talent out there such as Michael Leese author of Going Underground (Jonathan Roper British autistic detective) who I discovered via a Kindle free offer.
Some of my flash fiction stories has been published in two anthologies by Otley writers –
'The Pulse of Everything' and 'The Darkening Season.' Both are available to buy on Amazon.
My aim for the coming year is to update my newly set up Word Press blog https://jocampbellcreepycreations.wordpress.com and begin that novel.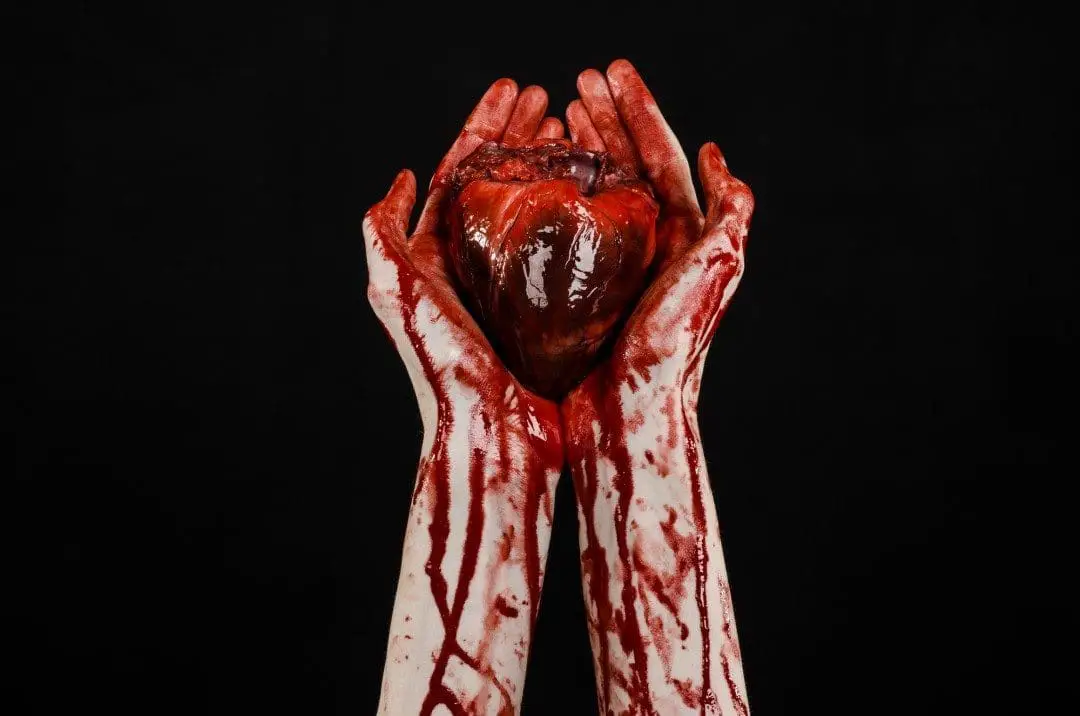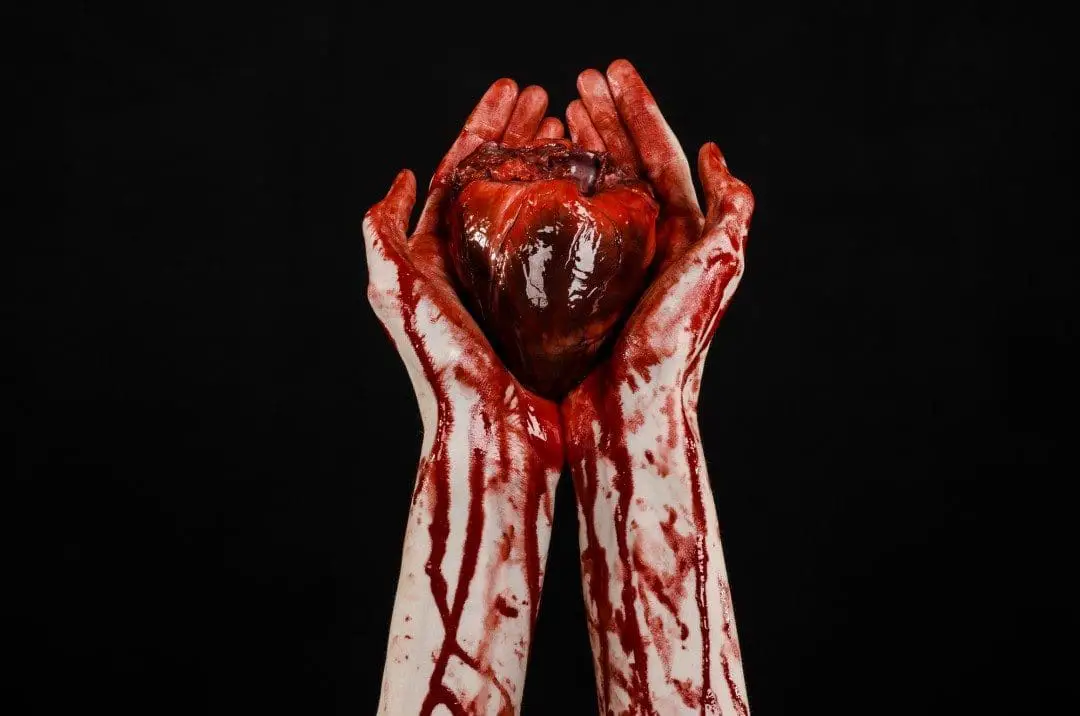 A Gift For Nefertari
She wanted his heart
All for her own
Needed him all
Skin and bone
A single swipe left
Brought him to her abode
Confident in himself
Into her dwelling he strode
Gods' bless technology
Simplifying this bait
All any man wanted
Was to find someone to mate
Dressed in black leather
Put a smile on his face
Not noticing the rest
Thinking he'd won the chase
She drew him to the bed
Threw him on his back
When the knife plunged in
His body went slack
Hadn't seen the blade
Lost in his vice
Dying in shock
Her final sacrifice
Stuart Conover
That guy who made Horror Tree! (Popular in his mind but not anywhere else!)
A father, husband, published author, blogger, geek, entrepreneur, horror fanatic, and runs a few websites! On the side, he somehow finds time to write articles on ScienceFiction.com and is the Editor in Chief of the Journal Stone Network of sites.
http://www.StuartConover.com
Death Us Do Part
He watches her shower and dry her hair.
He observes her staring into the mirror, her startled jumps as her peripheral vision catches a glimpse of his shadow.
He gazes at her sleeping, alone, all alone.
He listens to her nervous, pleading chatter with friends who don't understand.
She stares at his photo, next to the vase of roses. A shrine to their everlasting love.
He whispers in her ear at night how he will never leave and always be there.
Male visitors are discouraged, he would hate to punish her. Why does she cry?
I'm with you darling. Always.
Martin P. Fuller
Martin P. Fuller is just the west of 60 and trying to enjoy a semi-retirement from being a law enforcement officer for over thirty-four years. He works part time delivering cars for a rental company and endeavors to join as many writing classes as time and finances allow. He lives in a small terrace cottage in Menston, Yorkshire England.
It was because of these writing classes that he started gain the courage to submit his work for publishing. He prefers darker stories especially if he can affix a twist in story although he has dabbled in some comedy and poetry pieces.
So far, he has had work printed in self-produced anthologies from writing groups but hopes for a story to appear in October in an anthology published by comma press. He is hopeful that people will like the twists and turns of his dark mind. Either that or recommend serious therapists!
Sweetheart
A dozen red roses delicately entwined with gypsophila and wrapped in shimmering pink foil arrived prior to Emma leaving for work.
Accepting the delivery she read the card;
Roses are beautiful, violets are fine
Our love is forever, because your heart is mine
Emma left work for her boyfriend's apartment. Stepping inside, the warm subdued glow from candles lit a pathway towards the kitchen. Soft music relaxed Emma as Tom kissed her cheek before seating her at a perfectly arranged table.
They clinked wine glasses.
Once the poison acted Tom would fetch his knife and claim his lover's heart. Forever.
Gary Hazelwood
With two novels to his name and when not watching soccer Gary enjoys writing short horror tales. He lives a hectic family life outside of a small town in the north of England.
About the Author
Latest Posts
Stuart Conover is a father, husband, published author, blogger, geek, entrepreneur, horror fanatic, and runs a few websites including Horror Tree!