Taking Submissions: We Are All Thieves of Somebody's Future (Early)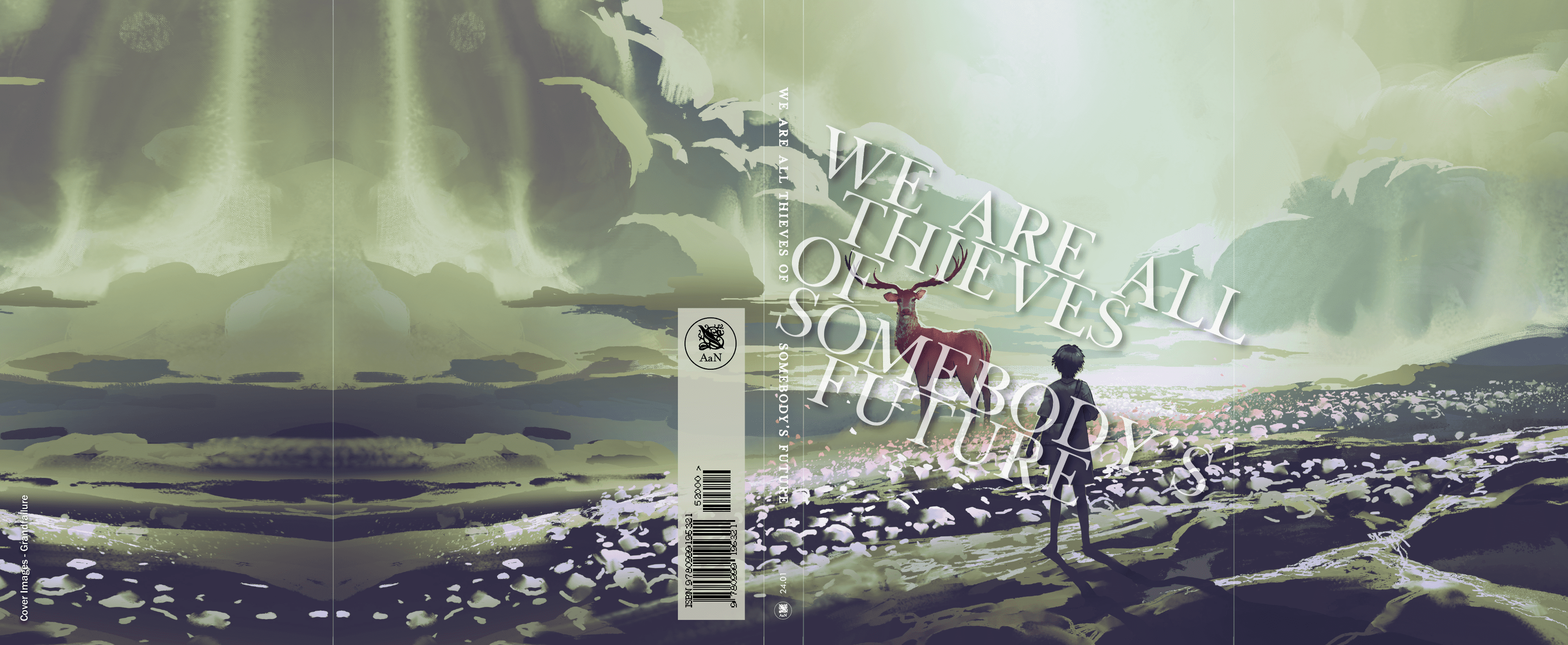 Submission Window: November 1st – December 31st, 2023
Payment: 8 cents per word
Theme: Resource Scarcity
We are seeking stories for an anthology to be titled We Are All Thieves of Somebody's Future which will collect stories with the theme: Resource Scarcity – using up the last of a critical resource and dealing with the aftermath. While stories could be dystopic (ex. the last tree), authors could also explore hopepunk (losing a resource leads to something unforeseen and positive), solarpunk (a pollution laden resource leads to a better solution), fantasy (the last dragon). We are open to all genres. All stories are requested to be between 1000 and 3000 words in length.

Authors may explore any genre with their stories and we encourage a wide variety of ideas and interpretations.
Submission Dates
Submissions open: November 1st, 2023
Submissions close: December 31st, 2023
Reading/Review begins: January 1, 2024
Reading/Review ends: February 29, 2024
All authors will be contacted by: April 15, 2024
General Submission Information
We like to seek out new authors and book ideas ourselves rather than be contacted directly because we are a small, self-funded press, and only publish 4-5 books a year. We usually offer open call submissions on anthologies we decide to do, or we contact authors directly if we have particular needs.
We pay $0.08/word for the stories we publish. Most of our books are limited editions of between 100 and 200 copies and we prefer to print physical books over creating ebooks.
The Air and Nothingness Press is interested only in publishing works created by the individual, creative efforts of human authors.
We are not completely opposed to the use of AI as a tool to develop art or writing, rather we are opposed to the use of it in place of art or writing. If you "wrote" a story by supplying an AI with a prompt, we are not interested.
Stories by authors who have employed any AI text-generation software, apps, services, or any other computer-assisted service or program in the writing of their submissions, including plot generators, human-machine "collaboration," titling, outlining, or any other form of computer driven influence on their creative process other than spelling and grammar checking will not be considered.
Via: Air and Nothingness Press.
About the Author
Latest Posts
Stuart Conover is a father, husband, published author, blogger, geek, entrepreneur, horror fanatic, and runs a few websites including Horror Tree!