Taking Submissions: The Call of the Sea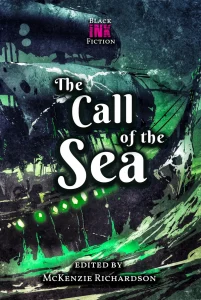 Deadline: May 31st, 2022
Payment: Royalties on 4k+ stories
Theme: Pirate stories that involve but don't focus on famous pirates.
Title: The Call of the Sea
Opens: 1 February 2022
Closes: 31 May 2022, 11:59 EST
Theme: Gather round, ye bilge rats, and send the landlubbers back whence they came! These tales are for the strong of heart, the courageous corsairs, adventurous scallywags, and lads and lasses loyal to the lawlessness of the sea. Give us ADVENTURE, searches for treasure, sea battles, the perils of loving a Jack Tar, and the dangers of the briny deep. You can use any of the big names in your story (Blackbeard, Calico Jack, Ching Shih, Sir Francis Drake, Black Bart, etc.), but they should be secondary characters, with your MC as an ordinary, unknown person. These are the stories that created legends.

Word Limit: 2-8k
Author Eligibility: Open to all
Reprints: Allowed if rights belong to author, royalty paid at a lower percentage
Simultaneous Submissions: Not allowed
Multiple Submissions: Max of 2 acceptances
Author Compensation: One digital copy and wordcount-based royalty split
Send your story and up to a 100-word author bio with 2 (two) links as a Word doc attachment to: [email protected]
Please include the Anthology Title, Story Title, and Author name in your email subject line, with your document file name as: Author Name – Story Title.
Via: Black Ink Fiction.
About the Author
Latest Posts
Stuart Conover is a father, husband, published author, blogger, geek, entrepreneur, horror fanatic, and runs a few websites including Horror Tree!