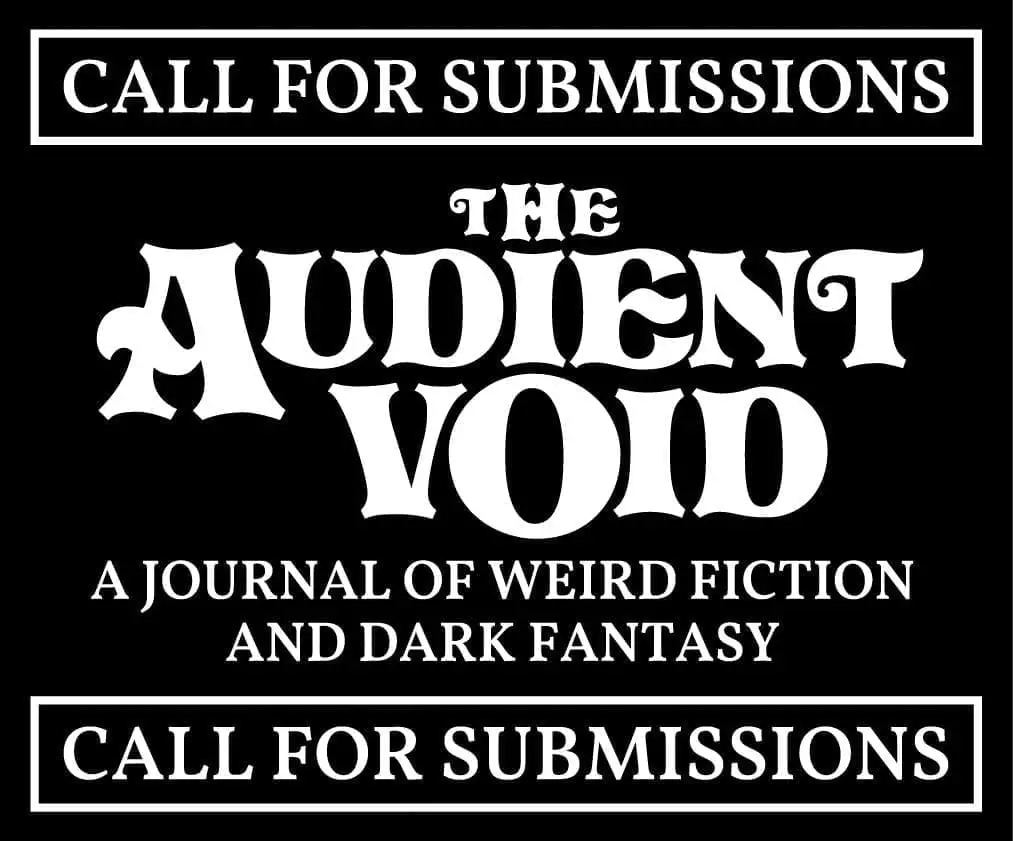 Deadline: November 15th, 2019
Payment: $5 per thousand words for fiction and $.35 a line with a $5 minimum for poetry.
Now that the eighth issue of The Audient Void: A Journal of Weird Fiction and Dark Fantasy is out, we are opening submissions for issue #9. We are looking for quality works of poetry and short fiction.
Poetry should be Weird or darkly fantastical with strong imagery. We pay $.35 a line with a $5 minimum, payable upon publication.
For short fiction our tastes are broad and we will consider anything with Weird, horrific or fantastical elements. We will consider any length work but will be much less likely to publish stories over 5,000 words. Our rate is $5 per thousand words, payable upon publication. First time publication only, no reprints please.
To submit please send your work as a .doc, .docx or .rtf file to 
[email protected]
 and be sure to include a header with your name and email address. We do not accept simultaneous submissions or reprints and ask that you wait for our response before submitting elsewhere. The submission deadline is November 15th, please do not inquire about your submission before that deadline and understand that it may take some time to follow up on all submissions after the deadline has passed.
I very much look forward to reading everyone's work!