Taking Submissions: Interstellar Flight Magazine Winter 2023 Window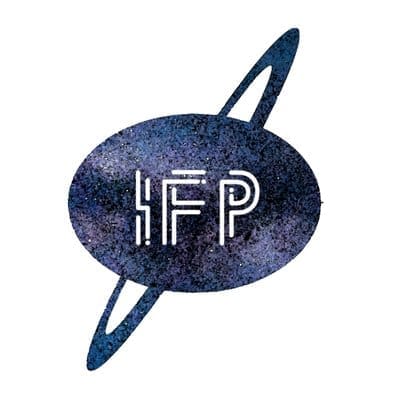 Submission Window: November 1, 2023 – December 31, 2023
Payment: 8¢ per word
Theme: Speculative flash fiction
Interstellar Flight Press seeks speculative flash fiction for 2024 publication in our online magazine and yearly anthology. We will publish one piece of flash fiction a month in 2024, celebrating micro and small fictions. Submissions will be read by our team of readers and final selections will be made by flash series editor, Annika Barranti Klein. 
Guidelines:
Genres: as long as it's speculative (even a little bit!), anything goes for genre. Please see below for specific content hard sells and loves. 

Length: up to 1,250 words (no minimum)

Payment: 8¢ per word (minimum payment $25) within 30 days of publication. 1 print contributor's copy of our yearly anthology. 

Simultaneous subs? Yes! Please let us know right away if you need to withdraw a story by emailing [email protected].

Multiple subs? Yes! Up to three stories per person; please fill out a separate form for each story. 

Response times: We aim to reply to submissions in 90 days. We will try to get first round answers (rejections or holds) out as quickly as possible. 

Terms: Original stories, no reprints please. First English Rights with a 3-month exclusivity period. Inclusion in our annual print anthology. 

Please do not send anything generated using the large language models commonly called AI; they are built on plagiarism and we won't publish them. Tools like spellcheck are absolutely fine. 

Accepted stories will be featured on our website and Patreon, where authors will be asked to complete a short Q&A interview for our patrons. All accepted stories will also be in our yearly anthology, along with the interview. 
About the Flash Series Editor
Annika Barranti Klein's flash fiction has been in Mermaids Monthly, The Future Fire, Milk Candy Review, HAD, Hallowzine, and Worlds of Possibility. Her longer fiction and poetry has been in Asimov's, CRAFT, Fireside, Weird Horror, Fusion Fragment, Haven Spec, and Kaleidotrope. Her work has been nominated for the Pushcart, recommended in Quick Sips Reviews and on Tor.com, gone viral on Twitter (just one time!), and been a finalist in the Gotham Writers 2021 A Monster Comes contest and the Cast of Wonders 2023 flash fiction contest. 
Annika writes nonfiction for Interstellar Flight Magazine and Book Riot, and has also been in Paste TV, The Toast, and more. She is a freelance editor and has worked with Interstellar Flight Press, Book Riot/My TBR, and private clients on projects ranging from novels to medical articles to listicles. Prior to getting into editing, she was a reader at a film company. She's been a nanny, a caterer, sold advertising space in USA Today, and taught people how to knit. 
Thanks to a convenient nick in the space-time continuum, she somehow also finds time to write novels and have a family — they are very understanding and can all make their own sandwiches (not the novels; they are total freeloaders).
Hard Sells:
Graphic violence, especially sexual violence, domestic violence, or suicide — please include content warnings at the top of your story.

Stream of consciousness 

Super vague endings (I love ambiguity, but don't want to be left wondering wtf I just read)

Racism, sexism, homo- and transphobia are unacceptable themes, but may be all right within the story (especially if those are your margins and you're exploring your reality in fiction) — please include content warnings at the top of your story. 

Clichés 
Loves:
Beautiful, deliberate writing

Time loops

Fun use of form, including "found footage" stories

Friendship, feminism, found family

Endings that make me rethink the story and/or immediately read it again with new context

Tropes
Some flash fiction I love:
Via: Interstellar Flight Magazine.
About the Author
Latest Posts
Stuart Conover is a father, husband, published author, blogger, geek, entrepreneur, horror fanatic, and runs a few websites including Horror Tree!