Taking Submissions: A Darker Continent: Strange Tales of Europe at War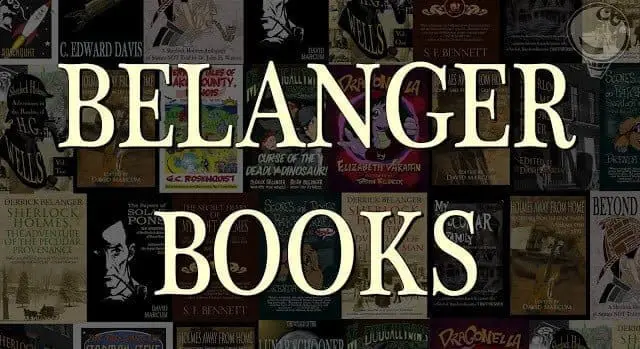 Deadline: August 31st, 2023
Payment: Royalties and a contributors copy
Theme: An anthology of new, original weird and strange fiction set between 1938 and 1946
CORE CONCEPT: An anthology of new, original weird and strange fiction set between 1938 and 1946 – from (and including) the Spanish Civil War to the immediate winding down of conflicts after World War Two. Weird fiction is a mode of writing which includes the subversion of many standard tropes, or more imaginative interpretations, and has a strong psychological component, so please bear that in mind.
SETTING: Geographically, stories should fall in the zone from Ireland to Russia, the Arctic Circle to the Mediterranean shores. Stories can be set during direct military conflicts or far from battle, where distant wars have local repercussions for society or individuals. We're not looking for 'war stories' so much as stories set DURING the war across Europe and showing some awareness of its impact. This was a bleak time for most. Go inventive with this one, such as (a few throwaway illustrations):
Something unnatural walking through the fires of the London Blitz
German occupiers learning terror in an isolated Norwegian village
Dread and disquiet amongst the Free French in Tunisia
US troops lost in the Ardennes
Families in Britain sensing a wrongness about returnees
Torn loyalties and minds in Ireland
Horror in the snows of the Eastern Front
An Italian soldier dealing with fear by disassociating from reality
Balkan partisans trapped in the mountains
Communities trying to pretend that there is no war
APPROACH: Submissions could cover themes such as the intrusion of the ab-natural into the natural, the changing nature of society, and psychosocial issues at any level. Cosmic Horror is very relevant — explore the realisation that we are potentially insignificant in the cosmos, and that our understanding of the world around us may be at best partially, and even entirely, wrong. Mythos-rooted stories are possible, but should be subtle or different. Folk Horror stories, if affected by or affecting the wars, are also possible, as is dark Magical Realism. Submissions which focus only on the fighting itself are less likely to be of interest, unless the circumstances of combat are unusual and unnerving, or the participants themselves bring something disquieting to the events.
WHAT WE DON'T WANT: We do NOT want the usual vampires, zombies, werewolves, or tentacles and mad cultists, nor do we want simplistic ghost stories. NO gung ho war stories full of brave GIs battling horrid Nazis, 'Boy's Own' battle tales, or glorifications of war; NO espousing Imperialism or colonialism; NO 'Tom Clancy' lists of weapon calibres or military specifications (unless your protagonist has become obsessed with them!). NO steampunk or alternative histories — twist the existing historical world to disturb us. Time travel will be a hard sell.
Sexual violence, violence against children and so on are out, unless you have a strong contextual reason for alluding to them.
Personal Note: The editor has taken in rescue dogs for many years, and is unlikely to accept anything which includes serious on-stage harm occurring to dogs.
INCLUSIVITY: We actively encourage contributors from traditionally less-published backgrounds of any nature. Non-white characters and settings are very welcome, as are stories with LGBTQ+ characters, and those with differing levels of physical ability. Remember, for example, that large numbers of Black, Asian sub-continent and North African personnel fought in Europe. Whilst limited situational discrimination may occasionally be relevant in the context of the period – in order to reflect characters' life histories or period attitudes – sexism, homophobia, racism etc. in general will result in immediate rejection.
TECHNICAL STUFF: Stories should be between 5,000 and 10,000 words. These are FIRM LENGTHS. Use any standard 12 point font. Indents by style, NOT Tab or Space-bar. Submit in .doc or .odt format, attached to your email, not pasted in it. NO .pdfs, Google Docs links or anything like that. Brief cover note only — no need for bios or achievements – open with 'Hi' or 'John'.
Submissions must have the subject line Darker Continent-Story title-Author's name. If you do not adhere to this, we may misplace your submission. You can trim your story title down if it's rather long.
NO reprints; simultaneous submissions aren't ideal, but are acceptable if you must. Please inform us immediately if your story sells elsewhere.
ALL SUBMISSIONS TO: [email protected]
If you do not think your submission got through, query the same email address. If you have had no response within a week, please contact John Linwood Grant on Messenger. Do NOT send stories to Belanger Books, as they would have to be re-routed, and may go astray.
PAYMENT: Authors shall receive a percentage of the Kickstarter net profits, a percentage of first year royalties (percentage determined by number of contributing authors), and a paperback copy of the anthology. Belanger Books have an excellent long-term track record with Kickstarters, and with decent remuneration for their writers. Publication of the final book is expected Fall 2024.
Via: Grey Dog Tales.
About the Author
Latest Posts
Stuart Conover is a father, husband, published author, blogger, geek, entrepreneur, horror fanatic, and runs a few websites including Horror Tree!