Disclosure:
Our reviews may contain affiliate links. If you purchase something through the links in this article we may receive a small commission or referral fee. This happens without any additional cost to you.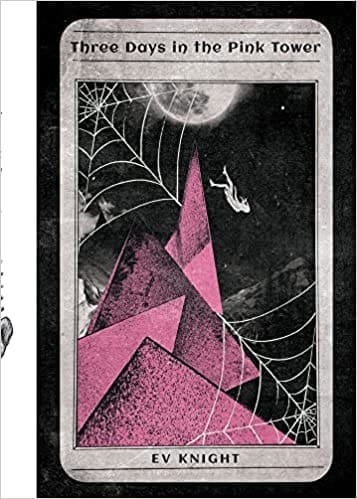 Title: Three Days in the Pink Tower
Author:  EV Knight
Publisher: Creature Publishing, LLC
Genre: Occult
Release Date: July 12th, 2022
Synopsis: Josey Claypool begins the summer before her senior year at a carnival, where a fortune teller with milky-white eyes gives her a foreboding tarot reading. She's spooked, but nothing could prepare her for the following day when two strange men show up at her front door. Josey is kidnapped at gunpoint and brought to a pink cabin in the woods where she is held prisoner. In her darkest moment, the fortune teller appears and gives her a deck of tarot cards, which she must cast and interpret in a fight for her life.
In this work of speculative autofiction, award-winning author EV Knight reclaims the narrative of her own past in an exploration of trauma, agency, and survival.