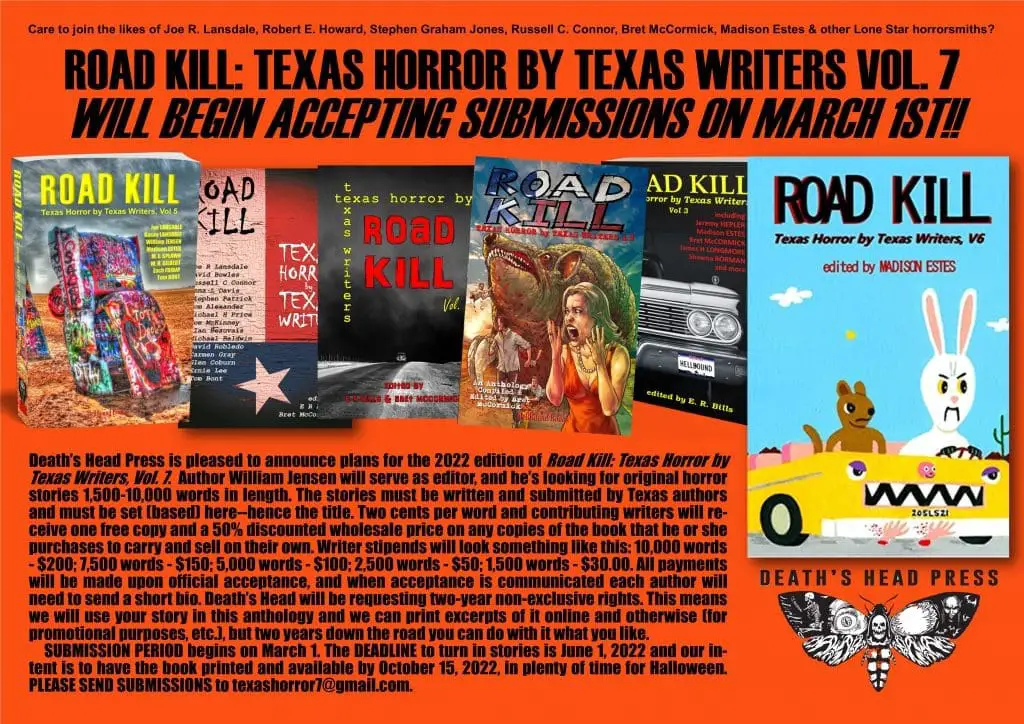 Deadline: June 1st, 2022
Payment: 2 cents per word and a contributor's copy
Theme: Texas Horror By Texas Writers
Death's Head Press is pleased to announce plans for the 2022 edition of Road Kill: Texas Horror by Texas Writers, Vol. 7.
Author Wiliam Jensen will serve as editor, and he's looking for original horror stores 1,500-10,000 words in length.