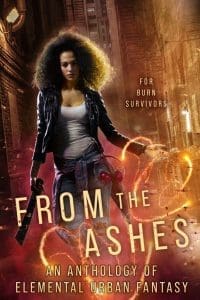 Deadline: July 16th, 2022
Payment: Original Fiction: $0.08/word up to 1,000 words, and $0.01/word after Reprints: $0.01/word
Theme: Must contain fire-based elemental magic in an urban fantasy setting.
Note: Reprints Welcome
Aurelia Leo presents the first of many fiction and poetry anthologies for a cause. In addition, the "Phoenix Warriors" who are selected to be a part of these anthologies will work together to hit the USA Today Bestseller list for no additional cost. This anthology will support the burn community in two ways:
Full disclosure, the company was started by my mom and me as I had flash burns, and she sustained 3rd-degree burns on 25% of her body.