Perpetual Motion Machine Is Open To Novel And Novella Submissions From POC Authors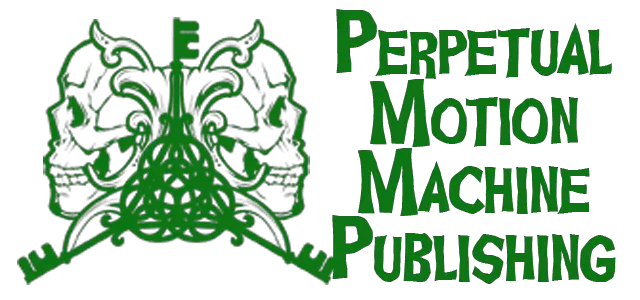 Deadline: January 1st, 2021
Payment: Small advance + royalties
Theme: Horror and Crime fiction
Hi, folks! Max Booth here, co-owner and Editor-in-Chief of Perpetual Motion Machine. I've decided to reopen novel & novella submissions for our 2021/2022 lineup. Long-time fans of our press might notice we haven't opened to full-length manuscript submissions in quite a while. Seems like a pretty good time to change that, right?
And also, full transparency, while in recent years we have managed to publish more diverse authors in our horror magazine, Dark Moon Digest, I fully recognize we haven't been the best at diversity on the book side of things. If you take a look at our novel roster, the pure whiteness might blind you. Please use caution.
Obviously this wasn't intentional, but I do take total blame in my laziness to seek out non-white voices. I screwed up there and I would like to do better. I love this press. I love the books we've published. I've dedicated the last eight years of my life to PMMP. But it's never going to really evolve without making a significant step forward.
Which is why, beginning immediately, Perpetual Motion Machine is reading novel & novella submissions from POC writers only. Sorry, white folks, but you gotta sit this open call out.
Some general guidelines:
Word count: 20k-150k
Genres: Horror & Crime
Deadline: January 01, 2021
Payment: Small advance + royalties
Send all stories to [email protected] with "NOVEL/NOVELLA SUBMISSION_TITLE_LAST NAME_WORD COUNT" in the subject line. Please include a brief author bio in the cover letter.
Via: Perpetual Motion Machine.