CLOSED: Storyteller
URL is no longer valid.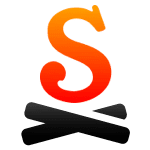 Payment: $100 advance on a 20% royalty on individual issue sales
Storyteller is looking for a modern evolution of literary fiction. We want stories that hook right from the first sentence and don't let go until the impactful climax a few thousand words later. Stories should be titled to attract a reader's interest; not to describe the story. The hook should pull the reader straight into the action. The climax should have emotional relevance. We want goose-bump triggering impact.
Upon acceptance, contributors are required to collaborate with editors and other contributors to revise their submission, as well as promote the issue to which their work is accepted.
Compensation: $100 advance on a 20% royalty on individual issue sales.
Rights: One month exclusivity & first publishing rights. Previously published work not accepted.
Circulation: Thousands of readers on Amazon, Barnes & Noble, and ReadStoryteller.com.
Average reading time: Less than thirty days. Stories selected by a team of curators.
Word count: 5,000 to 7,500 words considered for fiction. No exceptions.
Formatting: Curators prefer proper manuscript style. USA spelling. No manual returns.
Editing: Our editors use Google Docs for collaborative editing.
Poetry not accepted.
Via: Storyteller's Submittable.
About the Author
Latest Posts
Stuart Conover is a father, husband, published author, blogger, geek, entrepreneur, horror fanatic, and runs a few websites including Horror Tree!