Ongoing Submissions: Seize The Press Magazine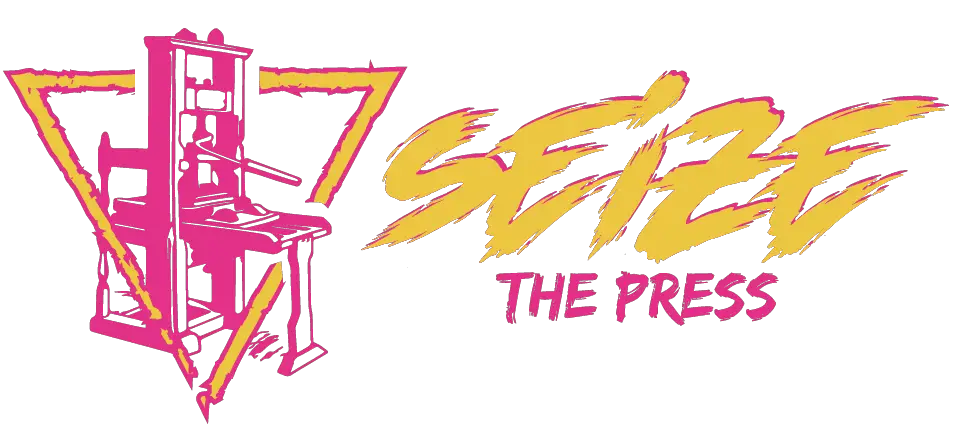 Payment: 3 pence (GBP) per word.
Theme: Dark Speculative Fiction
Seize The Press Magazine is an anticapitalist publication looking to publish dark speculative fiction. Bleak sci-fi, dark fantasy, horror and all kinds of weird, messy, genre-defying stories that defy labels. We're looking for stories that aren't didactic or moralistic. We want stories where everything isn't wrapped up neatly at the end. We want to promote a diverse range of voices from authors who write messy characters, so give us your problematic queers and your angry women—we want your difficult and morally questionable characters in unpleasant situations who don't slide neatly into a narrow definition of positive representation and don't fit the model minority mould.
Email your stories as a docx file to 

[email protected]

 with a short cover letter. Don't worry about your cover letter too much, story title and word count is all we really need.
Please use double line spacing. It helps our eyes.
Strict 3500 word limit. Anything over 3500 words will not be considered.
Payment for original fiction is 3 pence (GBP) per word.
We accept simultaneous submissions.
We do not accept multiple submissions. Please wait for a response on your submission before sending another.
We do not accept unsolicited reprints.
We aim to respond to every submission within 30 days. If you don't hear back from us within that time do query it, but please wait the 30 day period before contacting us.
Please review our short fiction contract. If we accept a story we assume you are familiar with our terms.
We do not publish poetry.
If you have a fresh and unique left wing analysis or angle on any kind of science fiction, fantasy or horror media, or some interesting opinion on wider genre fiction pop culture, we are currently open to non-fiction pitches. We pay £50.00 GBP per article. Send your ideas to our non-fiction editor Karlo Yeager Rodríguez at [email protected]
---
For queries please contact: Jonny Pickering – Editor
Via: Seize The Press Magazine's Submission Guidelines.
About the Author
Latest Posts
Stuart Conover is a father, husband, published author, blogger, geek, entrepreneur, horror fanatic, and runs a few websites including Horror Tree!