Ongoing Submissions: Scrawl Place

Payment: $35
Theme: Your story must be about or connected to or associated with a specific, physical place that someone could visit
Scrawl Place is part visitor's guide, part literary journal.
The audience for this online publication is the guest, the visitor, the traveler, the day-tripper, the out-of-towner, and the in-towners eager to wander. I'm looking for submissions about "places in the places" where you live or where you've visited.

My only fixed criteria is that your submission be about or connected to or associated with a specific, physical place that someone could visit. The more specific the place, the better. How that manifests in terms of content, style and form is up to you.
The place you write about could be a Wonder of the World, a random street corner that means something to you, or anything in between.
My aspirational hope is that readers will think of you and your words if they ever happen to visit the places you write about, then maybe write some words of their own and start a dialogue across time and space.
What to Submit
CNF, Fiction, Poetry, Hybrids
Length
Under 900 words per piece
Submit one to three pieces at a time
Payment
$35 per piece
Paid within 30 days of acceptance (PayPal, Venmo, CashApp, ApplePay or Zelle)
Where to Submit + Response Times
Send your submission through Submittable (link at bottom of the page).
The average response time is four weeks.
Cover Letters + Bio
Cover letters are optional, but please provide a third-person bio.
Rights
Writers retain all rights to their work.  Scrawl Place requests a nonexclusive license to 1) Publish your work in an e-newsletter; 2) Archive your work on the website so long as the site exists; 3) Excerpt your work for use in promotion.
Simultaneous Subs + Previously Published Work
Scrawl Place encourages simultaneous submissions.
Scrawl Place accepts previously published work.
Any questions? Email [email protected]
###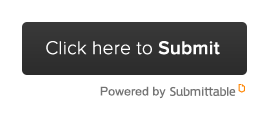 Via: Scrawl Place.
About the Author
Latest Posts
Stuart Conover is a father, husband, published author, blogger, geek, entrepreneur, horror fanatic, and runs a few websites including Horror Tree!