CLOSED: Grievous Angel
This market closed in 2018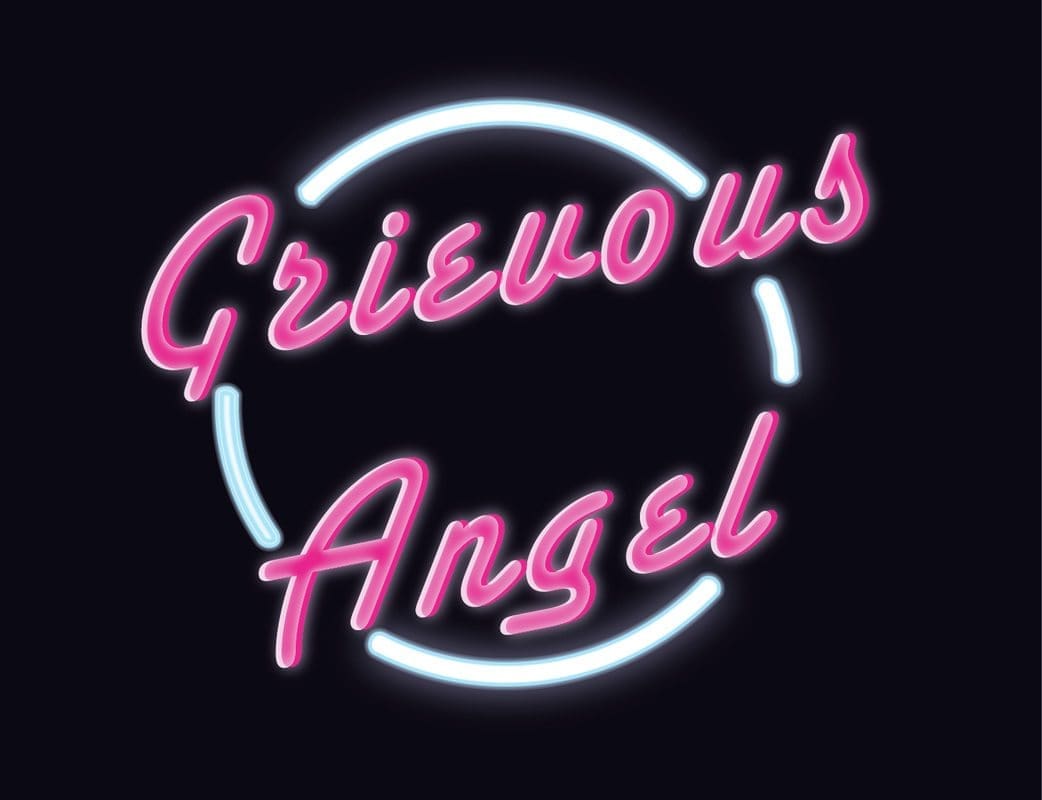 Payment: 6 US cents per word
FLASH FICTION & POETRY SUBMISSION GUIDELINES + T&Cs
These are our submission guidelines as at 1st June 2016. If you have any queries or there are any parts you need clarifying, please email us at [email protected] and we'll try to resolve them.
WHAT WE WANT
• We are a SFF&H genre-only webzine. This means Science Fiction, Fantasy, Horror and related speculative fiction sub-genres, including Urban Fantasy, Low Fantasy, Mythos, Steampunk and Magical Realism, as well Humour/Satire riffs on these genre.
• We are looking for original Poetry (all forms, maximum 36 lines each + no more than five poems submitted at any one time) and Flash Fiction (maximum 700 words – yes 700 max – only one story at any one time). We are always happy to receive substantially shorter pieces of micro-fiction. Note: we determine story length by taking the WP word count. (As we only publish online, print magazine methods of calculatingwhat is a word: number of character-clusters, or one word for each 6 characters or 10 words per standard line etc etc is not something we use.)
• Previously unpublished (No Reprints) in English – and this also means not being published on an author's own website.
• We ONLY accept submissions electronically via email – send to this address [email protected] – and include your contact and bio details. Please use Standard Manuscript Format – there is an excellent explanation HERE – BTW we're happy for italicised words to be typed as itals and we don't mind American-English or British-English spelling and grammar. (And yes, poems need not follow the SMF.)
• Submissions can be within the body of an email or attached as a Word .DOC/.DOCX file or as an RTF or as a Mac Pages file but NO PDFs. (And please do state the number of words in your submission.)
WHAT IS FLASH FICTION?
At the risk of stating the bleedin' obvious, apart from the word length, the key factor with Flash Fiction is it has all the elements of a traditional self-contained short story, including a beginning, a middle and an end, even if some aspects may be implied. Flash Fiction is NOT an extract or vignette from a longer story and should never end with the words To Be Continued…
WHAT WE OFFER 
• We pay what what Duotrope classify as a "Professional rate" for successful submissions, namely 6 US cents per word for fiction and US$1 per line for poetry. (Minimum payment for fiction: including prose poems & micro fiction: $5. Haiku & very short poems: $5 each.) Payment usually within 28 days of publication.
• In return we acquire:
– First Electronic Worldwide Exclusive English-Language Serial Rights (text) for six (6) months 
– PLUS Non-Exclusive Anthology Rights (for periodic ebook anthologies and – for poetry only – the British Science Fiction Association's Focus print magazine)
– PLUS Non-Exclusive Electronic Archival Rights – published stories and poetry will remain on our online archives indefinitel.y
– We also extensively promote any published works on social media channels and some poetry may also be reproduced in the British Science Fiction Association's Focus magazine.
– However authors retain all other copyrights and after the initial six (6) months – from the date of first Grievous Angel publication – you are free to republish/resubmit the story or poetry anywhere and elsewhere in any format.
• We ONLY pay via PayPal: No cheques/checks or bank transfers or cash. Submissions from the UK or other non-US locations paid in the £Sterling/local currency equivalent of the going US $Dollar exchange rate.
• Timescales: We don't have a reading season and are open for submissions 24/7/365. We will normally provide an acceptance or rejection note with 28 days of receiving a submission but we cannot provide you with an expected publication date. We don't want your stories and poetry languishing in digital limbo however we currently have an approximate 20 week/5 months backlog between acceptance and publication. Incidentally, we do not acknowledge receipt of submissions so if you haven't heard within a month, please get in touch in case your work have vanished into the Great Spam Filter in the Sky.)
• Mailing List: The email addresses of all contributors and people submitting content to Grievous Angel are automatically added to our email newsletter distribution list. We typically only email out once a quarter and there is an automatic "unsubscribe" facility
OTHER STUFF
• Contact Details & Bio: Please ensure your name and email contact details (along with wordcount and title for fiction) are included with your submission. If you write under a pen-name/nom-de-plume include this information. And say a few words about yourself in a brief bio (max 25 words). Also, if you have a website and/or Twitter handle, let us know that as well and we will promote them.
• Forbidden Vices: We don't object to sex, violence and swear words – as long as they are pertinent to the story/poem and are not being used gratuitously. We are not interested in submissions advocating racial and religious hatred, sexism, child abuse, violence or any other topics generally regarded as unacceptable in the 21st Century. Edgy: Yes. Rapist, cannibal, chainsaw-wielding murder adult content: No. We're not prudes, we just want content we and our readers will enjoy reading.
• No Multiple Submissions: Do not make multiple submissions of fiction (or bombard us with separate submissions over a period of days). The only exception to this rule is for poetry, where we encourage poets to submit a selection of up to five of their poems. (And if we do reject one piece, please feel free to submit another item – but not within at least 6 weeks. This is purely to help us keep on top of the backlog.)
• No Simultaneous Submissions: which means not sending a story to us and another publication at the same time.
• No Re-Submissions: unless we specifically suggest it.
• No Withdrawals: OK, we cannot stop you from withdrawing a story after we have accepted it for publication but we'd rather you didn't and we'll probably throw a diva-like hissy fit and chuck our toys out of the pram.
• No Submission or Reading fee: Unlike a growing number of zines, we do NOT charge submission or reading fees. (You won't find any other rip-off scams on this site either.) In fact we are one of those weird publications who believe we should still pay our contributors. We know, crazy!
• No Quibbling: Do not argue with a rejection slip. Just don't. And also don't ask us for an explanation of a rejection or a critique of your work, we're not running a creative writing workshopping course here!
DON'T BE GREEDY
Finally, just because we pay by length, don't be greedy. A well written 300 word story or 16 line poem is far more likely to be accepted for publication whereas a poorly written, padded-out 700 word story or 36 line poem is a sure candidate for a rejection slip.
Grievous Angel ISSN 2059-6057
Via: Urban Fantasist.
About the Author
Latest Posts
Stuart Conover is a father, husband, published author, blogger, geek, entrepreneur, horror fanatic, and runs a few websites including Horror Tree!