Indie Bookshelf Releases 01/14/22


Got a book to launch, an event to promote, a kickstarter or seeking extra work/support as a result of being hit economically by Covid or life in general?
Get in touch and we'll promote you here. The post is prepared each Thursday for publication on Friday. Contact us via Horror Tree's contact address or connect via Twitter or Facebook.
Click on the book covers for more information. Remember to scroll down to the bottom of the page – there's all sorts lurking in the deep.
** Note! Don't panic if charity publications disappear from this shelf! We have created a .pdf catalogue of last year's publications which we hope to make freely available via Horror Tree at some point in the not too distant future. We will also be creating a catalogue for this year's charity publications and hopefully one for the general Indie Bookshelf as well. 
Charity Publications
---
Latest Book Launches
Horror Tree Sponsor* and Patreon Releases!
*All Horror Tree sponsors are able to claim a spot at the top of our listing during the donation of their sponsorship. Please use our contact form for more advertising pricing.
Generation X-ed is a unique anthology of monster, folk, paranormal, and psychological horror as glimpsed through the lens of the latchkey generation. Twenty-two voices shine a strobe light on the cultural demons that lurked in the background while they came of age in the heyday of Satanic panic and slasher flicks, milk carton missing and music television, video rentals and riot grrrls.
Featuring brand new fiction from Kevin David Anderson, Glynn Owen Barrass, Matthew Barron, C.D. Brown, Matthew Chabin, L.E. Daniels, C.O. Davidson, Douglas Ford, Phil Ford, Holly Rae Garcia, Dale W. Glaser, Tim Jeffreys, Derek Austin Johnson, Eldon Litchfield, Adrian Ludens, Elaine Pascale, Erica Ruppert, Kristi Petersen Schoonover, Rob Smales, Mark Towse, Thomas Vaughn, and Thomas K.S. Wake. What they brought home with them after the streetlights came on will terrify you. Release Date: January 26th, 2022
---
December
2022 – Happy New Year!
January
---
February
---
March
---
April
um … August!
---
Services
Editing – Jimmy Graves. Proofreading and copyediting on Fiverr. Offering affordably priced packages. Go here for further information.
Editing Offer! Erin Al-Mehairi. Through the end of the year, women can still grab 10% off Erin Al-Mehairi's Hook of a Book editing services on developmental and copy edits. My lowered overall pandemic price is still available for all as well. Over twenty-five years as an editor in various forms, and nine in fiction, to find out more go to https://hookofabook.wordpress.com/editing/.
Editing: Michael David Wilson, This Is Horror Founder and Editor In Chief, podcaster, and writer (The Girl in the Video) is currently offering his freelance editing services. "Michael David Wilson invented the fine-toothed comb. His attention to detail is second to none, and he has a wonderful understanding of structure. This is a guy who knows how good writing works."—Ray Cluley, author of WATER FOR DROWNING Michael has over ten years of editing experience and has edited books by Josh Malerman, Pat Cadigan, Stephen Graham Jones, David Moody, and many others. He's worked with various publishing houses and small presses including Rebellion Publishing and Broken River Books. Prices start from £0.01/word. For further information go here: https://michaeldavidwilson.co.uk/editing/. Contact Michael: [email protected]
Editing, critiquing, artwork – Eugene Johnson is a man of many talents, an award-winning editor, filmmaker and artist. He will be will be selling his art, book covers, book art, logo designs, making prints, offering short story critiques/edits, special book projects like a coloring book he's creating with another author and more for a small fee. Initially to fund desperately needed repairs on his car, once that is complete he hopes to turn his focus towards helping others that need support. Join him in his endeavours in getting this help to those who need it. Contact him via https://plaiddragonpublishing.com/ and he can also be found on https://www.facebook.com/eugene.johnson.14855. If you'd like to help him get his car fixed that bit quicker, please drop in on his Fundraiser set up by friends. (I think another link will be set up in the near future regarding his services and I'll update it here when that happens.)
Editing – Elle Turpitt, elleturpittediting.com, is available for all editing work – short story, novella, novel, or chapter extracts. She also has a Ko-Fi (http://ko-fi.com/elleturpitt), or if you'd rather send a little gift to help her smile at a stressful time, she has a wishlist set up for this month (https://amazon.co.uk/hz/wishlist/ls/3PNYAOH0QAJD5?ref_=wl_share…). All support is appreciated. 
Writing and Editing Services from Ben Long. Go to Ben for 'Killer Copy, Creative Content, and Eye-opening Edits'! Ben is 'a passionate and engaging freelancer with 2+ years of experience in a variety of writing and editing endeavors. He is also a regular contributor to several online brands in the horror niche.' You can find out more about him here https://readingvicariously.net/services/.
---
Kickstarters etc!
Our Publication Goals: To expand and build upon the #OwnVoices, #AmplifyMelanatedVoices, and #DisruptText movements where BIPOC writers step beyond the confines of traditional publishing.
For details about the anthologies planned, go here.
---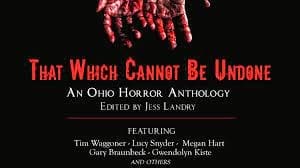 Did you think Maine has a monopoly on horror? Or that college football holds Ohio's sole claim to fame?
Truth be told, a multitude of well-known, award-winning authors of horror populate the Buckeye state. Earlier this year, Cracked Skull Press, an assembly of four Ohio-based horror writers, formed with a single goal: to create an anthology of terrifying tales featuring our strange state.
With your support, we seek to raise awareness of our local talent.
That Which Cannot Be Undone: An Ohio Horror Anthology will be published through Cracked Skull Press and is slated to be released in October of 2022.
Our featured authors contributing stories to the anthology include Bram Stoker Award-winning Gary Braunbeck, Lucy Snyder, and Tim Waggoner, and New York Times and USA Today bestselling author Megan Hart. We have also enlisted the editorial skills of Bram Stoker Award-winning Jess Landry.
These are just a few of the wicked weavers of words writing stories for the anthology. Once we reach our fundraising goals, we will invite many more Ohio-based authors.
All the funds raised will help pay the writers, artist and the creation of Hybrids: Misfits, Monsters, and other Phenomena. Artwork from Luke Spooner.
Hybrid Sequence Media is proud to present new stories and poetry from: Jonathan Maberry, Lee Murray, Angela Yuriko Smith, Lucy Snyder, Michael Bailey, Dacre Stoker, Michael Knost, Marge Simon, Bruce Boston, Gene Flynn, Alicia Hilton, Alessandro Manzetti, Romie Stott,  Tim Waggoner, D. Harlan Wilson, Cindy O'Quinn, Jamal Hodge, John Palisano, Gabino Iglesias, Philip Fracassi, SL Edwards, John Claude Smith, Jeffrey Thomas, Nicole Givens Kurtz, and Linda D. Addison. With an Introduction by Doug Murano.
Happy reading.
Steph
 on behalf of Stuart and the Horror Tree Team
About the Author
Latest Posts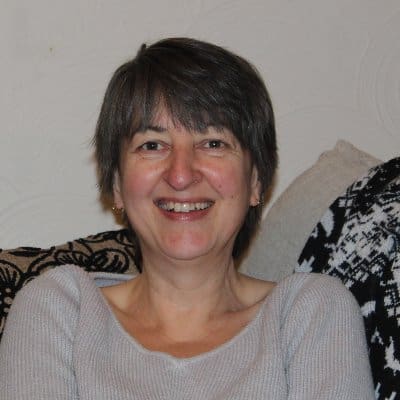 Stephanie Ellis writes dark speculative prose and poetry and has been published in a variety of magazines and anthologies. Her longer work includes the folk horror novels, The Five Turns of the Wheel, Reborn, and The Woodcutter, and the novellas, Bottled and Paused (all via Brigids Gate Press). Her dark poetry has been published in her collections Lilith Rising (co-authored with Shane Douglas Keene), Foundlings (co-authored with Cindy O'Quinn) and Metallurgy, as well as the HWA Poetry Showcase Volumes VI, VII, VIII, and IX and Black Spot Books Under Her Skin. She can be found supporting indie authors at HorrorTree.com via the weekly Indie Bookshelf Releases. She is an active member of the HWA and can be found at https://stephanieellis.org and on Blue Sky as stephellis.bsky.social.