Guest Post: Alive with Audio by Kristina Rienzi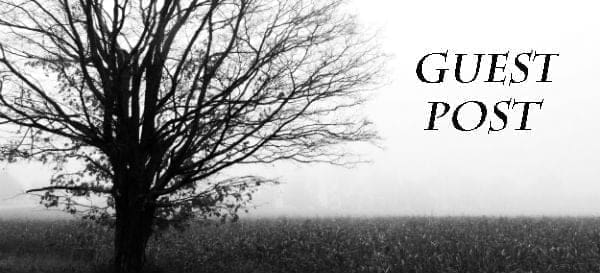 By: Kristina Rienzi
Authors are creators of universes. We dig deep into our wild imaginations and, using the words on a page mixed with a dash of magic, breathe life into the characters we create. We command fictional people into existence with every keystroke. However, it isn't until our characters speak the words we have given them, not only their written dialogue, but speaking aloud for all the world to hear, that their unique voices become real. They come alive. 
Audiobooks transform an author's ideas into a living, breathing reality. The transformation is palpable. If you're an author yet to turn your creation into an audiobook experience, read on. 
Process
The process doesn't come without hard work. As authors, we know what it takes to work hard, don't we? We summon it. We stare it down. We battle it. Somehow, even if years later, we triumph over it. 
The audiobook process, as is life, is more than just hard work. You must dive headfirst into the place inside of you that knows all: your intuition. 
Trust your gut. 
Platform
The first step is to pick a platform. I chose Audible. My sci-fi thriller, Among Us, was featured on Audible's ACX University, an author education resource. Since then, I've selected Audible as my audiobook platform, publishing my second audiobook, Winter Road, there as well. You can't go wrong with any platform you choose—just pick the one that works best for you, and then follow their online sign-up instructions. 
Research all your options and then do what works best: trust your gut. 
Audition  
After you're set up on your preferred platform, you'll need to choose an appropriate audition script—a section of your manuscript that you want potential narrators to read. Pick a short chapter or a few scenes from your work that capture the essence of your story. The script will ideally have two characters in dialogue with each other, one being the protagonist. Hearing your characters in conversation is so helpful when choosing a narrator, the focus of my ACX University video…more on that to come. 
Next, you'll upload your audition script to receive auditions. Voice over actors will be anxious to read your words so the auditions will come flooding in. This might be overwhelming at first, but also exponentially exciting. 
When sharing an audition script, give as many details as you can about your story, characters, tone, and setting. Let your potential narrator know if you're looking for a particular area of expertise like an accent or experience with a specific genre. The more information you share, the better your pool of narrators will be for your story. You'll also want to consider how to pay your narrator–royalty share or upfront payment. 
Many decisions to be made! Make sure to listen to that voice inside of you that knows best. Trust your gut. 
Narrator
I have to admit, the most exciting, yet the most difficult part of the audiobook creation process is choosing your narrator. They're your story's voice. Your characters' voices. Your work brought to life. 
It's a lot of pressure on you to get it right, yes, but you're the only one that can do it. You know your story more intimately than anyone. You created the world and the people in it. You'll pick the perfect narrator, possibly (like I did) at the first word spoken. 
Of course, when you first hear a professional read your story aloud, it's an out-of-body experience. Something that will jar you, make your heart skip beats. It's life changing because they're YOUR words.  
Yet, after a few dozen or so narrators, the initial excitement turns into the roll-up-your-sleeves kind of work. You'll need to LISTEN very closely, and then listen some more. It may be easy to decide who doesn't work. They simply won't fit with your characters…even if you can't pinpoint why, something will be off. You'll just know. Trust your gut! 
The perfect narrator's voice will sing to you. It will tell you, it's the one. You will just know. It will fit with your story, your tone, your setting, and your characters…everything. The decision will be easy. 
Follow the guidelines. Do the work. But in the end, trust yourself. YOU, and only you, are the key to the perfect audiobook.
Publishing
Once you have your narrator, there will be a lot of back and forth discussions, making decisions and editing before publishing. Unlike your book in other forms, however, listening closely is everything. It's tedious, but critical. The audiobook should be a replica of the other formats of your book. So, set aside the time you need to do it with care, because accuracy matters. 
Then, when all is said and done, you will publish your audiobook for the entire world to hear. It will be a glorious day full of celebration (as you should!) and sharing. Oh, and sales, too. 
In the end, the most important aspect of this process is YOU. No matter what the requirements, you have what it takes to make your story the best audiobook ever. 
Get ready to make your characters come alive with audio. Don't worry about the details. You got this. 
Trust your gut! 
~Kristina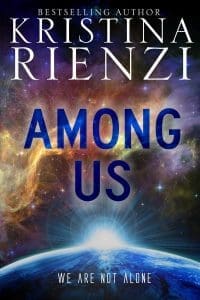 Check out Kristina's debut audiobook, AMONG US. This new-adult sci-fi thriller was chosen as an April 2019 Audible Editors Select Pick and featured on Audible's ACX University 2018 webcast series.
Danger lurks in the unknown… 
Marci Simon lives a double life: conservative professor of English by day, and controversial blogger of aliens by night. But when a classified document lands in her lap, her two worlds collide in an explosive revelation of shocking and deadly secrets.
Despite imminent danger at every twist, Marci embarks on an unstoppable quest to expose the terrifying truth. Only she never anticipated the entangled nebula of dark lies, nor the never-ending wormhole the government would spiral through to silence her forever.
Knowledge can kill.
And Marci knows too much. With global security at risk, no one can be trusted. To debunk the stratosphere of deceit, Marci races at the speed of light to escape the grips of the clandestine Extraterrestrial Security Agency (ESA) hunting her before she vanishes like all the others. But Marci is unique. Despite being the ESA's prime target, she's also the skeleton key to the deadliest truth in the history of the universe.
The nightmare is real, and it's only just begun. Marci must take a nefarious leap of faith before her options, and her breaths, evaporate into a black hole for all eternity.
"It pulled me in and kept me on the edge of my seat until the final word."
 ~Chad, Audible Listener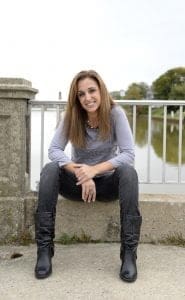 About Kristina:
Kristina Rienzi is a Jersey Shore-based new adult thriller author, certified professional coach, and the former president of Sisters in Crime-Central Jersey. An INFJ who dreams beyond big, Kristina embraces the unknown through her stories. When she's not writing or drinking wine, Kristina is spoiling her baby girl, watching Lifetime, singing (and dancing) to Yacht Rock Radio or rooting for the WVU Mountaineers. She believes in all things paranormal, a closet full of designer bags, the Law of Attraction, aliens, angels, and the value of a graduate degree in psychology. Connect with Kristina at www.KristinaRienzi.com.