Feature: Pandemic Book Launches


In these difficult times, the horror community has done what I have noticed it always tends to do, support those who are currently in need of help or who may need help in the near future. It is one of the friendliest, most caring and inclusive communities you could wish to be part of. It is a family. This is never clearer than when hard times strike.
Many of you will already be aware of the famous (or infamous!) Jim McLeod, genius behind the wonderful Ginger Nuts of Horror review site. On Monday evening he came up with a fantastic idea to support writers and created a public Facebook group – The Pandemic Book Launch. He introduced it as a 'Facebook hub for authors and publishers to run online book launches in response to the corona virus pandemic.' From Jim:
'This is for the authors and publishers who are now without a physical launch for their new books due to the Covid pandemic. We have set up this group to offer live book launches via Facebook Live as well a place to leave a post about your new book along with a purchase link. If you don't have the facility to create a universal Amazon link drop me an email with the info and I can create one for you. My thoughts are one post for each book and you can use the post as a sort of micro blog where you can add to the post comments things like links to reviews, Ask Me Anything Posts, giveaways etc. If there are people who want to use FB live, drop me an email and we can work out a posting schedule so we aren't standing in each other's spotlight.'
As you will see when you visit, it is a work-in-progress and is being supported by a number of volunteers. It is a public group, so all can apply to join, subject to moderator approval. You can hear much more from Jim, here. 
I'm over there doing what little I can to help and Stuart has agreed for Horror Tree to create a post on Fridays which will be a list of upcoming launches as announced on the Facebook group thereby giving the authors a signal boost. This is Stuart's continuing way of supporting the writing community, the reason he created Horror Tree in the first place.
For more information, you can go back to the Facebook page to find out event and/or publishing details, or you can click on the purchase links which I have included below (where available). Please note the format of this will probably evolve over the weeks as well. 
If you buy, please also consider leaving reviews for the authors and even dropping them a line on twitter or their websites to have a chat with them about the book.
Note: All links are given to kindle versions but please feel free to use the link to direct yourself to the print copies! I have included just the UK and US amazon sites for simplicity. At the minute, all I've got are book publication dates but as things move on, I expect to be able to include media events relating to these works.
The listing is in publication order. Any mistakes, just let me know and I'll amend.
Flashing Steel, Flashing Fire: Ten Tales of Valor and Imagination by Matthew W. Quinn. Pub. Flashing Steel Enterprises. Reformatted version, launch should have been The Atlanta Sci-Fi and Fantasy Expo. Repub from 2014.  amazon.co.uk, amazon.com.
The Plague by Richard Meldrum, pub. Demain Publishing, 26th Jul, 2019. amazon.co.uk, amazon.com.
My BFF Satan by Kyle Rader, pub. 20th Jan, 2020. amazon.co.uk, amazon.com.
Hidden Magic (Magic Underground Anthologies Book 1) ed Melinda Kucsera, pub Magical Mayhem Press, 10th March, 2020. amazon.co.uk, amazon.com.
Blood Red Sky by Paul Kane, pub Silver Shamrock Publishing, 10th March, 2020. amazon.co.uk, amazon.com.
A is for Aliens (A to Z of Horror Book 1) ed P.J. Blakey-Novis, pub Red Cape Publishing, 13th March, 2020. amazon.co.uk, amazon.com.
Ghastly Tales of Gaiety and Greed by E.F. Schraeder, pub Omnium Gatherum, 14th March, 2020. amazon.co.uk, amazon.com
Borne of the Deep by Michael Patrick Hicks, (The Salem Hawley Series, Book 2), pub 15th March, 2020. amazon.co.uk, amazon.com.
The Breach by M.T. Hill, pub. Titan Books, 17th March, 2020, amazon.co.uk, amazon.com
How to Destroy the World: An Author's Guide to Writing Dystopia and Post-Apocalypse by A Trevina, pub 20th March, 2020. amazon.co.uk, amazon.com
Coleridge by Tom Eady, pub. Silver Shamrock Publishing, 24th March, 2020. amazon.co.uk, amazon.com.
Lilitu, The Memoirs of a Succubus by Jonathan Fortin, pub Crystal Lake Publishing, 27th March 2020. amazon.co.uk, amazon.com
Scream Ride by D.I. Russell, pub 31st March, 2020. amazon.co.uk, amazon.com
We all Hear Stories in the Dark by Robert Shearman, pub. PS Publishing. Due out April. Watch out for Ginger Nuts of Horror review.
Darkened Wings Flutter by Lou Yardley, pub. 3rd April, 2020. amazon.co.uk, amazon.com.
Rise by Jackson R. Thomas, pub. Alien Agenda Publishing, 3rd April, 2020. No purchase links available yet.
Arterial Bloom ed Mercedes M. Yardley, pub Crystal Lake Publishing, 3rd April, 2020. amazon.co.uk, amazon.com.
Seven Cleopatra Hill by Justin Holley, pub. Silver Shamrock Publishing 7th April, 2020. amazon.co.uk, amazon.com.
The Ruin of Delicate Things by Beverley Lee, pub 7th April, 2020. Available for pre-order. amazon.co.uk, amazon.com. Kindle only at present.
John McNee's Doom Cabaret by John McNee, pub Sinister Horror Company, 24th April, 2020. amazon.co.uk, amazon.com.
Thanks to Janine Pipe for helping me produce this listing.
Happy reading.
Steph
 on behalf of Stuart and the Horror Tree Team
About the Author
Latest Posts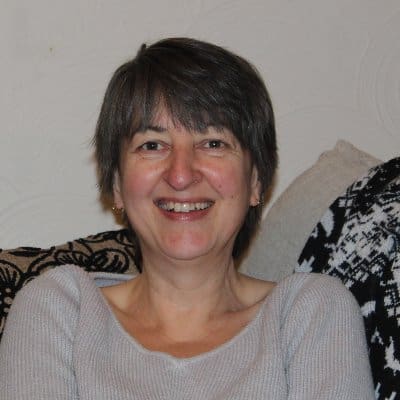 Stephanie Ellis writes dark speculative prose and poetry and has been published in a variety of magazines and anthologies. Her longer work includes the folk horror novels, The Five Turns of the Wheel and Reborn, and the novellas, Bottled and Paused. Her novel, The Woodcutter, is due for release via Brigids Gate Press in 2023. Her dark poetry has been published in her collections Lilith Rising (co-authored with Shane Douglas Keene), Foundlings (co-authored with Cindy O'Quinn) and Metallurgy, as well as the HWA Poetry Showcase Volumes VI, VII, VIII, and IX and Black Spot Books Under Her Skin. She can be found supporting indie authors at HorrorTree.com via the weekly Indie Bookshelf Releases. She is an active member of the HWA and can be found at https://stephanieellis.org, on Twitter at @el_stevie, Instagram stephanieellis7963 and also somewhere on Facebook.