Taking Submissions: Wight Christmas (Relist)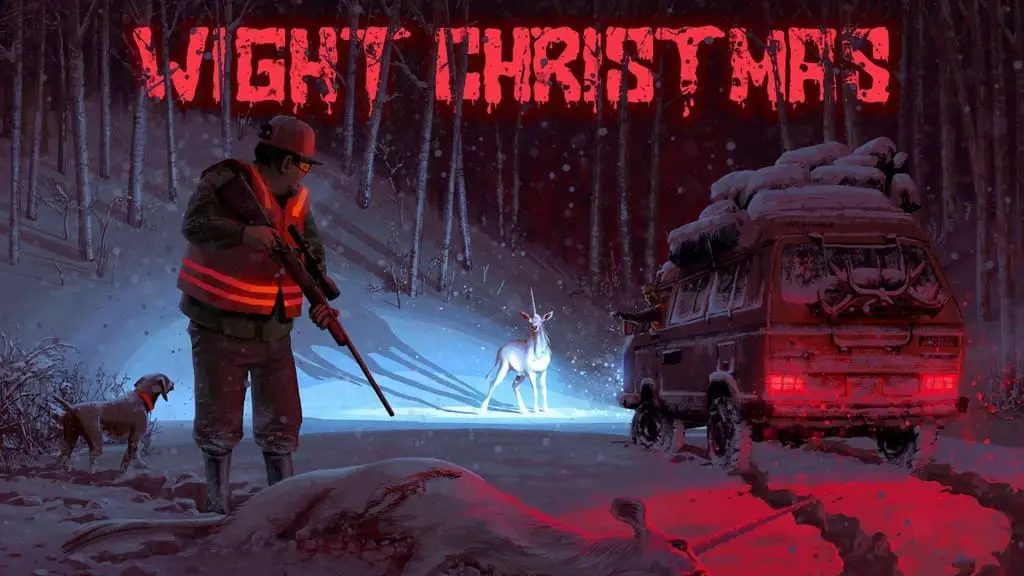 Deadline: May 31st, 2021
Payment: CAD 1/2 CENT per word for originals; 50% for reprints (i.e. CAD 1/4 CENT per word)
Theme: Christmas horror with a dark and subversive theme that doesn't include Krampus
Note: Reprints Welcome
Note: Relisted due to deadline extension
Wight Christmas is an anthology of holiday horror, and in particular stories that subvert Christmas tropes and seasonal clichés. We are seeking dark reinterpretations of seasonal traditions, and stories that reimagine holiday characters as ghosts, demons, spirits, supernatural entities, or other paranormal phenomena.
Fantasy and science fiction genres are both okay, but in all cases, submissions are more likely to be successful if they are dark and subversive.
No Krampus.

Details:
Length: up to 5000 words
Genre: Christmas/horror
Pay: CAD 1/2 CENT per word for originals; 50% for reprints (i.e. CAD 1/4 CENT per word)
Reprints allowed: Yes (paid at 50% the rate of originals)
Multiple submission allowed: No, send your best shot
Simultaneous submissions: Yes, just please tell us if it is accepted elsewhere
Rights sought: worldwide print and digital rights, exclusive for three months for originals, non-exclusive for reprints
Poetry allowed: Yes, paid at a rate of CAD 1 cent / word for originals; reprints are paid at 50% the rate of originals.
Submission Window: submissions will be open for a limited window of one week. Submissions open Monday March 15th at 12AM. Submissions close on Sunday March 21st at 11:59PM.
How to Submit: we accept submissions through our submission form.
Additional Information:
Q: Does it have to be typical white North American Christian Christmas tropes? Are other traditions okay?
A: Other traditions are okay, but these are much more likely to be successful if you are an #ownvoices writer. Subverting tropes of the dominant/majority culture is great because it's punching up; subverting tropes of minority cultures is something we'd prefer to leave to people from those cultures. For this reason, if you are subverting tropes outside of the majority culture, please mention briefly in your cover letter if it is an #ownvoices story.
Q: Does it have to be ghosts or demons or spirits? What about aliens or genetically mutated freaks or trans-dimensional visitors?
A: All of those science fiction ideas are fair game, as long as you are using them to subvert Christmas tropes. Also, make sure to make it dark.
Q: What do you consider horror? What does a story need to fit your vision?
A: Horror is anything that aims primarily to create a feeling of unease. Horror can work on many levels of unease, either independently or in combination, whether it is visceral disgust, recoil at pain, fear of physical harm or death, existential angst, body horror, etc. As long as the reader is creeped out in some way, we'll probably consider it effective horror.
Q: Any tips for getting accepted?
A: Get to the start of the story as quickly as possible. If you're taking several pages for your setup, you need to cut it, because it's probably going to get rejected. This is the most common reason for rejection.
Q: No Krampus? Really?
A: Yes. No Krampus.
Via: TDOCSPEC.