Taking Submissions: Unnerving Magazine #8 Inspired by Stephen King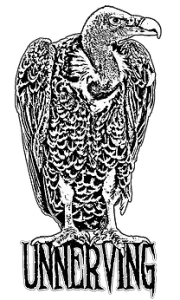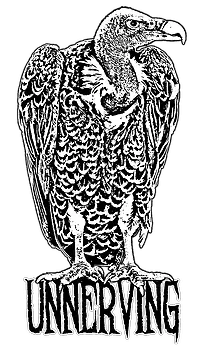 Deadline: August 31st, 2018
Payment: 1¢/word and a contributor's copy
Extended issue for release in November 2018
Over the almost two years I've been running Unnerving, many stories very obviously inspired by Stephen King's work have landed in my inbox, most a bit too on the nose. I've usually rejected these stories, thinking it would be cool to have an entire issue of King-inspired tales.
Though different, this issue follows all the same rules about topics (no cop dramas, no space operas, no wars, no Lovecraft). Again, each story must have been inspired by a Stephen King story (or mashing multiple Stephen King-ish scenerios) without simply rewriting King's stories. That said, no fan fiction: no Pennywise, no Overlook Hotel, no Cujo, no Derry, you get it. Do not infringe on copyright.
Horror – Crime – Science-fiction – Suspense
Unnerving Magazine accepts short story submissions of horror, dark science fiction (light), dark fantasy, crime, thriller, and suspense. Generally leaning toward horror over other genres. Sex, gore and violence are welcome in moderation (nothing gratuitous). The same goes for bizarro works, nothing too far gone (whatever that means). Please no hard science fiction, sword and sorcery fantasy, erotica, romance, humor that isn't sinister or literary works that venture so far into experimental that they become nonsense, no cop dramas unless hard boiled gumshoe vs. supernatural, no fan fiction, no war stories, no stories where rape is the lead character's motivator (victim/victim spouse/rapist none of that stuff, it's burnt toast), and no blatant rip-offs.
Moving forward, I am less interested in quiet horror, though still will print it, as there are significantly more paying markets for dark literary and dark weird than thrilling and commercial horror.  Payment is 1¢/word + paperback contributor copy. Original fiction only. Reprints by invitation only. I ask for three months exclusivity from publication date and non-exclusive print-on-demand rights for five years.
Submit only one story at a time. Submit in .docx or .doc only. Double-spaced. No tabs. No extra spaces after periods. Please use common sense when formatting. Everything hard on the eyes will be rejected automatically. Allow for up to 6 months before querying. Simultaneous submissions are welcome.  Multiple submissions are not.
Open to authors from any country. Payment by PayPal only within 30 days of publication.  If accepted, wait four issues to submit again.
Only stories from 800-4,000 (FIRM! DO! NOT! ASK! TO! SUBMIT! OTHER! LENGTHS!) words will be considered with preference leaning towards fewer than 3,000 words.
Via: Unnerving Magazine's Submittable.
About the Author
Latest Posts
Stuart Conover is a father, husband, published author, blogger, geek, entrepreneur, horror fanatic, and runs a few websites including Horror Tree!