Taking Submissions: The Future's So Bright …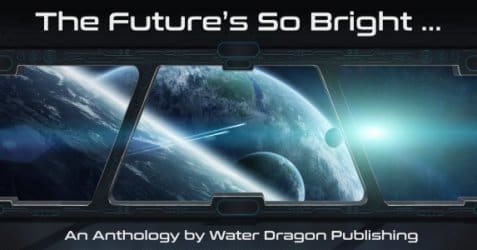 Deadline: April 30th, 2022
Payment: $0.02 per word + two (2) contributor copies
Theme: Positive visions of the future
If you could catch a glimpse of the future, what would you hope to see? An environmentally-friendly paradise? High-tech advancements? Newly-evolved species of wildlife?
For this collection, we want positive visions of the future. Show us terraces covered in gardens and solar panels, sprawling colonies under glass on Mars, and the explorers of tomorrow. Tell us what you think cities will look like in the year 2300, what it would be like to take a cruise on a spaceship, or what new organisms might evolve in the Amazon rain forest.
Science fiction, fantasy, humor, and weird fiction are all welcome.
Submission Details
| | |
| --- | --- |
| Open for Submissions: | February 1, 2022 through April 30, 2022 |
| Expected Publication: | September 2022 |
| Story Length: | 2,000 – 8,000 words |
| Payment: | $0.02 per word + two (2) contributor copies |
Submission Requirements
Please submit your complete story in standard manuscript form in digital format (DOCX, RTF, or ODT) to submissions (at) waterdragonpublishing.com.
Please include "The Future's So Bright Anthology" in the Subject line of your submission.
Include the following in your cover letter/email:

Title of your story
Your real name
Your physical mail address
Your preferred email address
Genre
Approximate word count
Submission Guidelines
Your story can be from whatever genre best fits its theme. However, we are not looking for erotica or stories that contain excessive gore or violence.
You may submit more than one story. However, we will only publish one of your stories in this edition, so choose wisely. Please wait until you have been notified about the acceptance status of your story before submitting another one.
Simultaneous submissions are permitted, but please inform us immediately if it is accepted elsewhere.
We are not accepting previously published stories for this anthology, but if you have one you think we might be interested in, please feel free to submit it to our Dragon Gems short fiction program.
No fan fiction, please.
Via: Water Dragon Publishing.
About the Author
Latest Posts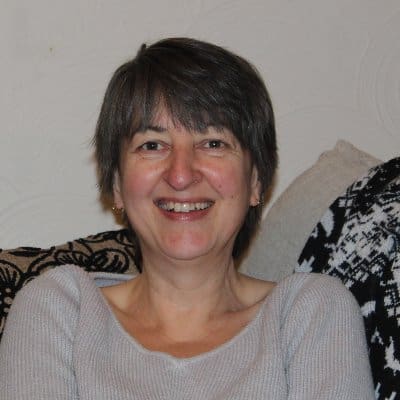 Stephanie Ellis writes dark speculative prose and poetry and has been published in a variety of magazines and anthologies. Her longer work includes the folk horror novels, The Five Turns of the Wheel, Reborn, and The Woodcutter, and the novellas, Bottled and Paused (all via Brigids Gate Press). Her dark poetry has been published in her collections Lilith Rising (co-authored with Shane Douglas Keene), Foundlings (co-authored with Cindy O'Quinn) and Metallurgy, as well as the HWA Poetry Showcase Volumes VI, VII, VIII, and IX and Black Spot Books Under Her Skin. She can be found supporting indie authors at HorrorTree.com via the weekly Indie Bookshelf Releases. She is an active member of the HWA and can be found at https://stephanieellis.org and on Blue Sky as stephellis.bsky.social.