Taking Submissions: Tales From The Moonlit Path Halloween Challenge
October 13, 2022

-

October 14, 2022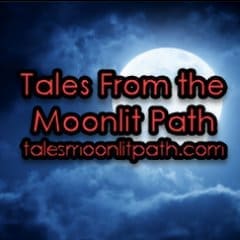 Deadline: October 13th, 2022
Prize: $50
Theme: Using a quote from the image blow to craft a story
Welcome to our annual Halloween Challenge! Brought to you by Mr. Jason Voorhees himself along with all of the other gruesome nasties we've paid homage to over the years. Below you will find a list of 16 movie quotes (okay, we made one up). Your challenge is to take one movie quote and turn it into a story any way you see fit. Of course, we don't want a retelling of the movie the quote is from, we want an original from you, simply use the quote as a guide. You do not have to use the actual quote in your story, but it's perfectly ok if you do!
Please write at the top of your submission which quote you are using.
$50 goes to the grand prize winner!
Below the image you'll find the quotes listed. We realize Mr. Voorhees has many talents, but communication may not be one of them. Unless he doesn't like you, then he's quite an effective communicator!
Stories will be judged on two criteria:
How well the story is fashioned around the chosen quote
Story creativity, writing quality, and style
Please scroll for standard challenge rules and we appreciate when you follow them.
We look forward to reading your submissions!

QUOTED ABOVE:
Oh yes, there will be blood
They're here
Fine, walk home then
Sometimes, dead is better
They're coming to get you, Barbara
When there is no more room in Hell, the dead will walk the earth
Normal is an illusion. What is normal for the spider is chaos for the fly
It's not the house that's haunted, it's your son
It's just the wind
The last man on earth sat alone in a room. There was a knock at the door
We all go a little mad sometimes
He came home
It's Halloween; I guess everyone's entitled to one good scare
We've traced the call, it's coming from inside the house
Whatever you do, don't fall asleep
I'm your number one fan
SPECIAL HALLOWEEN EDITION CHALLENGE GUIDELINES:
Keep stories under 2,000 words and please include word count in email.
Must be themed around chosen quote. Please let us know which quote you have selected at the top of your submission.
Please don't choose your own quote. Your submission will not be read.
Submit your story to 

[email protected]

.
Submission must be in the body of the email, no attachments please.
Clearly label your submission "HALLOWEEN CHALLENGE: Last Name: Story Title".
You are welcome to submit a story for both the challenge and regular magazine content but please, just one challenge submission.
Your challenge entry must not be submitted elsewhere.
Challenge submission deadline  is October 13, 2022 for possible inclusion in October 2022 issue.
Honorable mentions will be published. Any challenge submission is your pre-approval of publication in our October 2022 Halloween Issue without additional notification to you.
Winner receives $50 via PayPal.
Via: Tales from the Moonlit Path.
About the Author
Latest Posts
Stuart Conover is a father, husband, published author, blogger, geek, entrepreneur, horror fanatic, and runs a few websites including Horror Tree!