Taking Submissions: Soul Reflections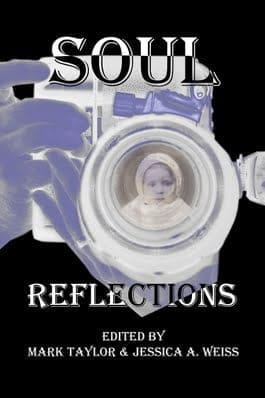 Deadline: April 15th 2012
Payment: ¼ cent a word upon publication
Soul Reflections
SUBMISSION DEADLINE: April 15, 2012 Midnight (EST)
Edited by Mark Taylor and Jessica A. Weiss
WHAT WE ARE LOOKING FOR:
They say that the mirror reflects the soul, the Egyptians believed that the shadow held great power and could move at great speeds, and Narcissus believed that his reflection in water was a vision of his own sister – a woman of unsurpassed beauty. Sometimes a reflection shows us what we want to see, other times it shows us the horrors of what we don't. We are looking for dark fantasy/horror stories revealing the truth behind the reflections, and most certainly not limited to those mentioned.
WHAT WE ARE NOT LOOKING FOR:
Slash and hack, blood and gore for their own sake. Graphic rape, torture, child molestation, and animal torture have their place, but not here. No erotica or adult themes.
We prefer stories written in the third person—will consider first person if you knock our socks off.
Looking for short stories in the 3,500- 6,000 word range, but will consider stories slightly over 6,000 words. Lower word count is FIRM.
Payment is ¼ cent a word upon publication.
Email submissions to: [email protected]
Please put SUBMISSION, followed by the title of the story, and word count, in the subject line of your email.
[via: Wicked East Press.]
About the Author
Latest Posts
Stuart Conover is a father, husband, published author, blogger, geek, entrepreneur, horror fanatic, and runs a few websites including Horror Tree!