Taking Submissions: Enchanted Gardens Anthology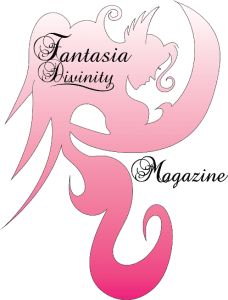 Deadline: November 1st, 2018
Payment: Contributor's Copy
Enchanted Gardens Anthology
Editor in Charge: Fanni Suto
Submission Period: September 1 – November 1
[Title to be announced]
Word Count: 500-10,500 (If over this, please ask before submitting).
Theme:
Gardens are known to be both beautiful and peaceful. Here, we are wanting a twist, enchanted gardens. The garden must be prominently featured and be enchanted/magical/cursed in some way. Are the flowers made of crystals and jewels? Does whoever enters never want to leave? Do the flowers bloom right before your eyes? We want to know what you think!
We will consider any sub-genre, but the story must feature a garden.
ALWAYS READ THE FULL THEMES AND GUIDELINES WHEN SUBMITTING.
PIECES THAT FAIL TO MEET THE GUIDELINES/THEME WILL BE AUTOMATICALLY REJECTED.
Response Time: Please allow up to one month. After that, if you don't hear from us then feel free to give us a little nudge. In some cases, we may wait until the end of the submission period to start sending out acceptance emails.

Compensation: Contributor copy of the anthology.
Editing: Yes, your story will be edited if we decide to accept it. After we go through and edit your story, it will then be sent back to you for final approval. In some cases, we may ask for revisions to be made.
Reprints, Multiple & Simultaneous Submissions: Yes.
SEND A SEPARATE EMAIL FOR EACH SUBMISSION. MULTIPLE SUBMISSIONS SENT IN ONE EMAIL MAY BE DISCARDED WITHOUT BEING READ.
Guidelines for Submissions:

All submissions are to be sent to [email protected].
In the subject line please type ENCHANTED GARDENS ANTHOLOGY SUBMISSION: [Your Story Title Here].
In the body of your email, please include your name, pen name, author bio, and word count. If the story is under 2,000 words, please paste the text in the body of the email, otherwise please attach it.
Via: Fantasia Divinity Magazine.
About the Author
Latest Posts
Stuart Conover is a father, husband, published author, blogger, geek, entrepreneur, horror fanatic, and runs a few websites including Horror Tree!