Epeolatry Book Review: Gothic by Philip Fracassi


Disclosure:
Our reviews may contain affiliate links. If you purchase something through the links in this article we may receive a small commission or referral fee. This happens without any additional cost to you.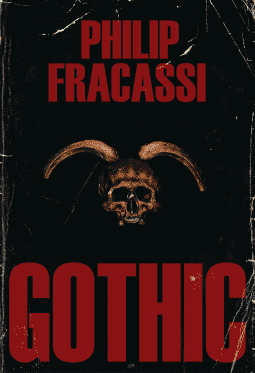 Title: Gothic
Author: Philip Fracassi
Publisher: Cemetery Dance
Genre: Horror
Release Date: 1st January, 2023
Synopsis: On his 59th birthday, Tyson Parks—a famous, but struggling, horror writer—receives an ornate antiquarian desk in the hopes it will rekindle his creative juices. Tyson Parks's last best seller was years ago. His agent hardly takes his calls anymore. Tyson is running out of money, and ideas.
Gothic is a novel that will appeal to writers, as many will understand Tyson's struggle with the creative muse, and the pressure to live up to his past successes. This book reads like The Shining meets In the Mouth of Madness. 
Tyson's descent into darkness begins when his longtime girlfriend gifts him an antique writing desk for his birthday. Suddenly, miraculously, it seems that Tyson's muse has returned, and writer's block is a thing of the past. But Tyson can't remember what he's written, his behavior becomes increasingly erratic, and worst of all, he seems to be seeing things. 
I enjoyed the feeling of inevitability with this book. Going in, I knew what was going to happen, but that didn't detract from my enjoyment. I loved watching this unfold. Fracassi doesn't need to rely on plot twists or other gimmicks to provide the reader with an overwhelming sense of dread. The suspense is palpable as we follow Tyson, waiting to see exactly how far he will fall before the end. 
This is one of the best horror books I've read so far this year. 


/5
About the Author
Latest Posts
Holley Cornetto was born and raised in Alabama, but now lives in New Jersey where she writes dark fantasy, horror, and weird fiction. To date, her writing appears in over a dozen magazines and anthologies. To indulge her love of books and stories, she became a librarian. She is also a writer, because the only thing better than being surrounded by stories is to create them herself. In 2021, she earned an MFA in fiction writing from Lindenwood University. She is a proud member of the Horror Writers Association.