Epeolatry Book Review: Alien: Inferno's Fall by Philippa Ballantine and Clara Carija


Disclosure:
Our reviews may contain affiliate links. If you purchase something through the links in this article we may receive a small commission or referral fee. This happens without any additional cost to you.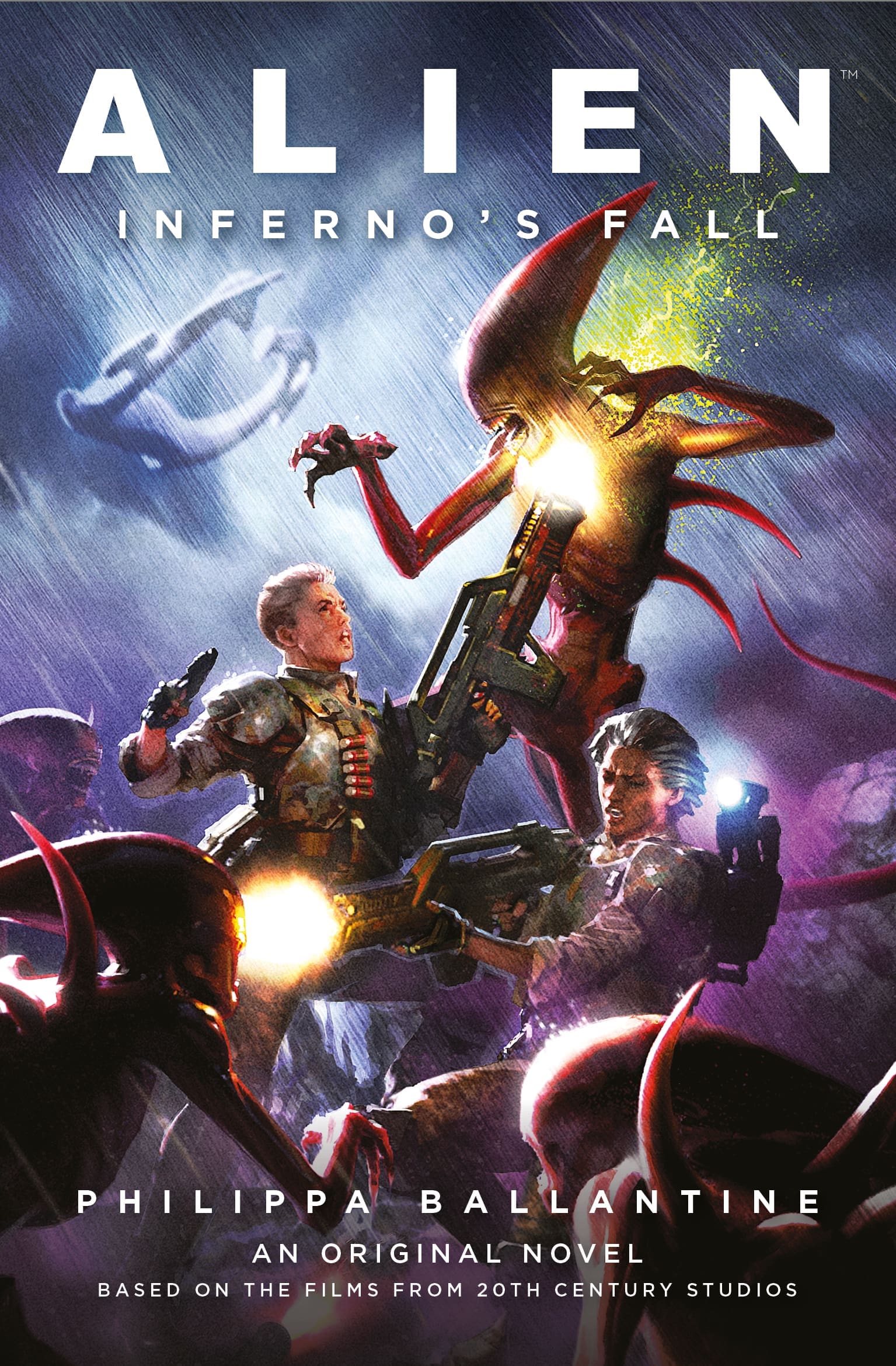 Title: Alien – Inferno's Fall
Author: Philippa Ballantine and Clara Carija
Publisher: Titan Books
Genre: Sci-Fi, Horror
Release Date: 9th August, 2022
Synopsis: A gargantuan, horseshoe-shaped ship appears over the mining planet Shānmén, unleashing a black rain of death that creates Xenomorph-like monsters worse than the darkest of nightmares.
As war breaks out among the colonies, a huge ship appears over the UPP mining planet Shānmén, unleashing a black rain of death that yields hideous transformations. Rescue is too far away, and the colonists' only hope appears in the form of the vessel Righteous Fury. It carries the Jackals—an elite mix of former Colonial Marines and Royal Marines. Led by Zula Hendricks, the Jackals seek to rescue the few survivors from the depths of the planet, but have they arrived time?
Alien – Inferno's Fall is a fantastically fun novel set in the 'Alien' franchise penned by Philippa Ballantine and Clara Carija. These two were a delight to interview after reading their work and I'm thrilled to finally have a chance to share the review with you. Honestly, if you want some great in-depth behind-the-scenes coverage on how this story came to be, you should really read that interview! They are highly talented authors and creatives who are going to hopefully continue having amazing careers in the industry.
You can read the interview if you want to know more about that though, I know you're here for the review. So let's dive in!
I've been reading the Alien novels for years now and Titan Books have really put together quite a collection of fun tales with Xenomorphs. That being said, I do feel that Inferno's Fall might very well be one of the closest in tone to the original 'Alien' that Ridley Scott brought to the big screen. This novel isn't about trying to invent new ways or expanding the overall story into new territories, though it does, but the point here is to really instill that dread and see it reflected in the characters who we're following throughout the book.
While I did miss the space marines who often found as leads in the films and books at the start, they do appear later. The story itself takes place in the mining colony on a planet called Shanmen. We're quickly introduced to Toru McClintock-Riley who has an extended family called The Knot that are going to soon be fighting for their lives. A ship arrives and drops off a surprise gift to one of the major hubs on the planet. Xenomorphs. It doesn't take long for the aliens to start decimating the humans living there and are soon hunting beyond their new home, into the forest, and towards the mine themselves.
Surviving the depths and dangers of the mines below them and the oncoming swarm of Xenomorphs above, things aren't looking good for The Knot with what little hope being offered is from a group of space marines. Though, you all know that things won't be quite that easy.
Alien: Inferno's Fall is a novel that works great as a stand alone, though also gently references other events from the franchise that hardcore fans can geek out about but won't interrupt the narrative for casual readers. If you love Xenomorphs, the terror of aliens, and want to see how more of humanity is living through the oppressive future that they find themselves in – pick up Alien: Inferno's Call today!

/5
About the Author
Latest Posts
Stuart Conover is a father, husband, published author, blogger, geek, entrepreneur, horror fanatic, and runs a few websites including Horror Tree!