Enter To Win A Digital Of 'Figments And Fragments' In Our Latest Giveaway!
Figments and Fragments – Horror Tree giveaway
Figments and Fragments: Dark Stories
, a collection by award-winning author Deborah Sheldon, will be released November 18 by IFWG Publishing Australia.
"I'm excited by this project," stated Gerry Huntman, Managing Director of the publishing house, "because we have Deborah's latest fiction collected in Perfect Little Stitches and Other Stories, and this acquisition distills the very best of her earlier dark fiction. We also decided to add a bonus three original pieces."
The Horror Tree gave Figments and Fragments: Dark Stories a five-star review. In part, reviewer Alyson Faye wrote, "Deborah Sheldon is adept at drawing you in, writing fast, furious dialogue, making you smell and taste the landscape and the characters' sweat, taking you on a journey with the lost, the displaced, the broken, the runaways, the misfits and the mad, who populate the pages."
FIGMENTS AND FRAGMENTS: DARK STORIES (IFWG PUBLISHING AUSTRALIA)
https://www.amazon.com/Figments-Fragments-Stories-Deborah-Sheldon/dp/1925956210/
Brutal. Compelling. Sinister.
From wheat farms, roadhouses, caravan parks and beaches to quiet suburban streets and inner-city apartments, award-winning author Deborah Sheldon tells distinctly Australian stories about violence, loss, betrayal and revenge.
Figments and Fragments includes three new stories written especially for the collection.
AUTHOR BIO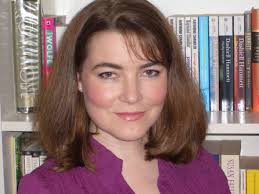 Deborah Sheldon is an award-winning author from Melbourne, Australia. She writes short stories, novellas, and novels across the darker spectrum of horror, crime, and noir.
Some of her titles include horror novels Body Farm Z, Contrition and Devil Dragon; the horror novella Thylacines; the romance-suspense novella The Long Shot; and collections Figments and Fragments: Dark Stories and the award-winning Perfect Little Stitches and Other Stories (Australian Shadows "Best Collected Work 2017").
Her short fiction has appeared in many well-respected magazines such as Quadrant, Island, Aurealis, Midnight Echo, and Dimension6. Her fiction has been shortlisted for numerous Australian Shadows Awards and Aurealis Awards, long-listed for a Bram Stoker Award and included in various "best of" anthologies. She's also guest editor of this year's edition of Midnight Echo.
Other credits include TV scripts such as Neighbours, feature articles for national magazines, non-fiction books, stage plays, and award-winning medical writing. Visit her at http://deborahsheldon.wordpress.com
EBOOK GIVEAWAY
The Horror Tree is giving away TEN copies of the ebook Figments and Fragments: Dark Stories.
About the Author
Latest Posts
Stuart Conover is a father, husband, published author, blogger, geek, entrepreneur, horror fanatic, and runs a few websites including Horror Tree!