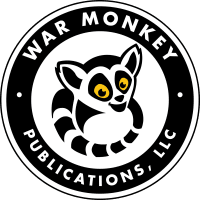 Deadline: October 31st, 2022
Payment: $5 (USD) per poem and $10 (USD) per short story and a contributors copy depending on location
Theme: Horror stories of regional legends and tall-tales from around the World.
Volume IV
A horror, short-story collection of regional legends and tall-tales from around the World.
We've loved doing these, now it's addiction, so, we've decided to keep doing it.
We are seeking short story submissions (1000-7500 words) for this anthology. The stories must be based upon a regional/cultural legend or tall-tale from any location or culture in the World. "Regional" can be a specific place (Loch Ness) or a larger region (Bigfoot in the Pacific Northwest).
We are seeking stories in the horror genre. Inclusion of elements of other genres is welcome, so long as, overall, the story is an horror story. The subject of the story can be based on any legend, so long as it has a horrific flavor. Ghosts, hauntings, alien abductions, monsters, demons, spirits, witches, etc, all are acceptable, as long as the subject is based on an actual legend or tall-tale.
We want an original story involving the legend. Don't rehash the legend itself or write an essay on the tall-tale. Instead, for example, WOW us with a new fable of some poor unfortunate who finds out that legends are sometimes all too real.
For more examples; read our first three FROM THE YONDER Volumes.