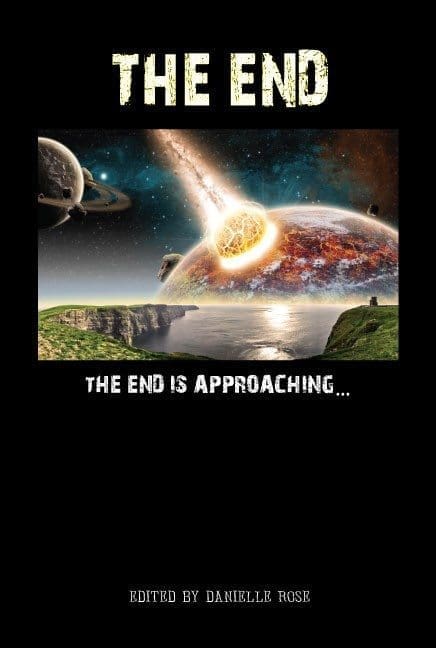 Deadline: Open until full
Payment: Exposure Only
The End
Edited by Danielle Rose
With the end of the world quickly approaching, it's the perfect time for an apocalypse-themed anthology. How will the world come to its end? Natural disasters? Zombies? Infection? Alien takeover? World War III? Stories can be about before, during, or after the actual end, but be creative, because I want a variety of stories for this one.
Guidelines:
Length – Stories in the 2,500- 4,500 range have the best shot of getting in but anything from 1,000-7,500 is okay. Query first with longer lengths.
Content – Sex, blood, and gore are fine as long as they serve the story. I don't want anything gratuitous or intended to shock the audience.
Format – Please attach your story as an rtf, doc, or docx file. Single space with indented paragraphs. No headers, footers, page numbers, or embedded text. Please include a 50-word third-person bio after your story.
How to send – Please submit all stories to SMsubmissions (at) hotmail (dot) com. Include your cover letter in the body of the email. In the subject line of the email, please write the name of the anthology you're submitting to (this part is very important as I have several different anthologies).
Simultaneous submissions are great. Reprints are great, too, just let me know who published it first.
I will try to respond within two weeks. If you haven't heard anything within four weeks, please query.
This is a non-paying market.
[via: Static Movement.]
Category: Events
Stuart Conover is the editor of Buy Zombie, a blogger, published author, geek, entrepreneur, horror fanatic, and gamer.