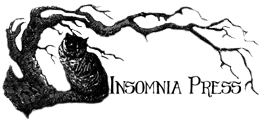 Payment: Exposure Only
We're all about quality dark fiction.
Not just horror, but mystery, noir, thrillers, bizarro, weird tales, tragedies, black comedies, transgressive, fantasy and everything in between. We only ask that the story you give us is pulled from the most shadowed parts of your consciousness. We want to see the dark side of human nature. We want prose to sucker punch us right in the kidney on a darkened path while we're out for a night time stroll. We want the story to leave taunting messages on our answering machines. We want to feel the creeping dread of being watched. And most importantly, we don't want to sleep.
We love twists and turns, mindscrews, and the nitty gritty. We like prose that doesn't waste a lot of time making its point, no matter how overt or subtle that point is. We're fans of vivid descriptions, minimalistic passages and everything in between. We enjoy atmospheric horror, but we'll also take in your face visceral if it really bothers us in that oh-so-satisfying way.
Above all we want prose that makes us think. Cerebral pieces that keep us up asking questions. Stories that get under our skin and lay eggs.
We enjoy authors such as: Iain M. Banks, Neil Gaiman, Joe Hill, H.P. Lovecraft, Bret Easton Ellis, Stephen Graham Jones, Jack Ketchum, David Foster Wallace, J.G. Ballard, Chuck Palahniuk, Mark Z. Danielewski, William S. Burroughs, Kurt Vonnegut, Stephen King, Joyce Carol Oates, Craig Clevenger, Edgar Allan Poe, John Saul, Clive Barker, James Ellroy, and Donald Ray Pollock.
Short Fiction Guidelines
We accept flash fiction and longer pieces. Short fiction submissions should not exceed 5000 words.
While we're not the most strict bunch, we do ask you submit your manuscript in 12 pt. font, either courier new or times new roman. Use your run of the mill manuscript format for ease, if nothing else.
Email all submissions to submissions@insomnia-press.com in either .rtf or .doc format.
Include a short author bio in the email body. No more than 200 words, please. This bio can include any self-advertising. A link to your blog or website, for example. In fact we encourage this.
Art Guidelines
Accept art? You bet we do.
We'll constantly be on the look out for drawings, paintings, and photographs. Anything dark, macabre, gritty, and "low-brow", Lovecraftian, or just plain bizarre. We especially want good, dark art for use as covers for each issue. Please email us high res images if you wish to submit art for consideration.
Poetry Guidelines
At the moment we will only be publishing poetry on a limited basis, nothing unsolicited unless it really blows us away.
Category: Ongoing Submissions
Stuart Conover is the editor of Buy Zombie, a blogger, published author, geek, entrepreneur, horror fanatic, and gamer.